Keeping Out The Deep Chill: How To Effectively Insulate Your Home
Feb 11 2014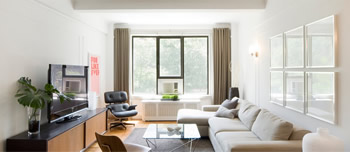 Climate change is playing havoc with weather patterns. The NASA Goddard Institute of Space Science (GISS) record that
winters in the northern hemisphere are getting colder
and as a consequence energy efficiency in homes is a growing concern.
For optimal energy efficiency, the US Department of Energy recommends you should insulate your home from the foundations to the roof identifying areas of your home that most require moisture and air leakage control. Governments are also offering financial incentives to improve the energy efficiency of your home.
Foundations and basement
Insulating your foundations and basement not only makes your home more energy efficient, but also protects you against insect infestation, moisture and radon infiltration. You can use almost any insulation type for basements, but placement varies depending on the climate you live in. Consult a professional to find out what material is used in your hometown.
When insulating the lower reaches of your home, do not forget about crawlspace. The type of insulation you need depends whether your crawlspace is ventilated or unventilated. For the latter, seal and insulate the foundation walls rather than the floor between the crawlspace and the house as it prevents piping and ductwork from freezing over.
Exterior Walls
Insulating interior walls is a tough undertaking so it is not unusual for builders to cut corners. As a result walls often do not meet R-value recommendations. Walls between living spaces, vented crawlspaces, unheated garages or other extensions will greatly improve the energy efficiency of your home if properly insulated.
The best material to use is blow-insulation such as liquid foam. It is easy to apply and gives you a superior R-value rating. You can also use fiberglass, rock wool or cellulosic fiber insulation, but all these materials also require a vapor barrier to avoid condensation. If you are building a new home consider using wall sheathing rather than wood sheathing products as it reduces thermal bridging.
Floors
Although you only 13% of your home´s heating is lost through the floor you can still save an estimated $50 on your energy bill. If your floors are cold concrete slabs replacing them is expensive and disruptive. Using a foam board around the perimeter of your home does the job sufficiently.
Insulating timber floorboards is even easier. All you need is a good sealant and a sealant gun. Check the joists supporting the floorboards do not show signs of rot and remember to seal the gaps around the plank edges when you refit them.
Floorboards positioned above heated living space do not require insulation. The same applies if your crawlspace is not sufficiently vented – it should have two vents to propel cross ventilation.
Doors and windows

One of the biggest energy wasters in your home is through your doors and windows, especially if they are outdated. Even early UPVc windows leak cold, but advancements in technology now means you can upgrade windows and doors to
A-rated +10 double glazing
. The British Energy Saving Trust estimates savings of between $80 and $290 a year depending on the size of your home.
If refitting the latest double-glazing products is not an option you can still modify your existing doors and windows with a plastic-based film that slows heat transfer placed over the glass. For the edges of your windows use a silicone plastic caulk. They are inexpensive, long-lasting and weather resistance in warmth and cold. You may need to remove the old caulk first.
Insulate your loft
The majority of heat that flows in and out of your home is through the roof. Your attic space is therefore the most important room of your home to insulate as it retains heat during winter and keeps your home cool during the hot summer months. Installing radiant barrier or ventilation fan also helps to reduce heat in warm climates.
Lofts are typically insulated with batt insulation or loose-fill, the latter being the better option as it is less expensive and provides better coverage. Before insulating your loft check the timber is in a good state of repair and seal air leaks including the access door and vertical walls that has attic space directly behind them.
Good insulation in your home is important as it keeps you comfortable and warm, creates a healthy living environment and help you to reduce your carbon footprint which will reduce your energy bills and environmental taxes.
Post a Comment