Four Tips to Design the Ultimate Bachelor's Pad
Jan 28 2014
"When you're building a room, you're building character, and character is the strength and wisdom of a home," says interior designer
Rose Tarlow
.
Sometimes, working with the aesthetics in your home can seem like it's more trouble than it's worth. With so many options, so many things can also go wrong. The truth is, whether your bachelor pad is a two-room studio in Queens or a four-bedroom ranch home in small-town Texas, your space is your home and it should reflect your character, personality, and style in a way that's comfortably livable. So throw out your inhibitions (you can't get your own space wrong!), get out a pencil and paper, and get started with a game plan to transform your bachelor pad.
1. Clean up
This isn't the most enjoyable step in the process, but it's the foundation for everything to come. Now's the time to do some hard and soft cleaning. Hard cleaning means getting down and dirty—scrubbing your floors and dusting the shelves. Soft cleaning refers to actually folding your clothes and getting them into their proper drawers, putting books away on shelves, and generally making sure everything has a place.
2. Assign your space
Whether you're working with a tiny studio or a house big enough to host a block party, you'll need to assign areas within your space. Blocking out different areas of your home makes it easier to relax when you walk through the front door. Have a designated workout area, an eating space, and conversation space for times when you have company.
Examiner.com
suggests
grouping your furniture to facilitate conversation
; if you have friends over, a single sofa facing the TV might be great for video gaming or movie-watching, but not for catching up on life's events.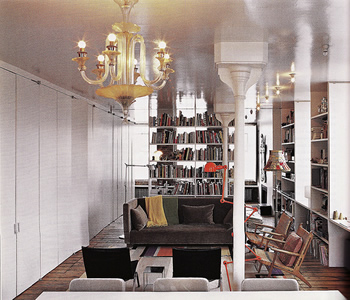 Photo by audinou via Flickr
3. Choose colors
Neutral colors like light gray or soft brown make a nice backdrop for a variety of furniture styles and artwork collections. Gray walls work best with brightly-colored furniture and accessories, including black, white, and blues. Browns complement rich wood tones, deep reds and burgundies, yellows, and greens.
4. Accessorize
Every home's design is like a fingerprint—completely individual and one-of-a-kind. Accessorizing helps to bring out that individuality and makes a space feel more personal. When it comes to accessorizing your pad, choose practical objects that speak to you. If you love to travel, try framing a world map on a wall. Top a mantle or shelf with items you've collected on your travels.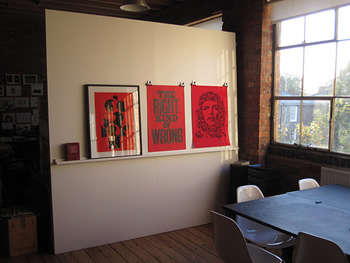 Photo by withassociates via Flickr
Draperies or curtains might seem like a feminine touch; but they really can help complete a room. Look for
roman shades online
; they're a sleek, efficient alternative to fabric drapes. Lastly, add accent rugs to help incorporate pops of color.
Post a Comment