Buying Beautiful Window Blinds Has Never Been Easier...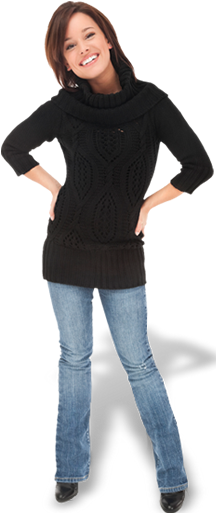 or the Savings More Spectacular!
High quality binds, tested & approved
Local installation available for San Jose
Monthly Promotion Discounts
Price Match Guarantee
Many products are eco-friendly
Limited Lifetime Warranty
San Jose, CA Blinds – California Window Blinds Information
Blinds Chalet has more than 25 years of experience selling and installing window blinds & window shades. Our California window blinds manufacturers construct them using premium materials and resources which are tested for quality and durability. To order, contact us today! Click on the links to the right for more information about the type of blinds we offer.
Although we do not have a showroom in San Jose, CA, ordering online is EASY! Do it yourself and save big over local San Jose hardware stores and local blind dealers. Shop without leaving the comfort of your home and we will ship direct to your location.
Recent Customer Reviews near San Jose, CA
Second set of blinds and I love them.
Dec 23 2014
Second set of blinds and I love them.
One blind came damaged, wasn't the smoothest return/exchange.
Aug 14 2012
One blind came damaged, wasn't the smoothest return/exchange. I am actually still in the process of getting the replacement. It took a little over a week for them to get the exchange in process. Other than I love the blinds.
I was very pleased with the faux wood blinds.
May 17 2012
I was very pleased with the faux wood blinds. They were a perfect fit and good quality. I had been shopping Around for some time and this was the best price for the quality I had found. Also pleased with how soon they arrived.
Light weight.
Jan 13 2012
Light weight. Color as expected. Sizing exactly as specified. Shipping was timely. No customer service necessary.
Received promptly, exactly as ordered.
Nov 19 2011
Received promptly, exactly as ordered. Beautiful blinds -- my contractor even thought they were real wood. Lovely to look at. I would definitely order again from Blinds Chalet.
Top Blinds Shipped to San Jose, California About San Jose, CA
Founded in 1777, San Jose was the first civilian settlement in California. Originally called El Pueblo de San Jose de Guadalupe, it is the largest city in the San Francisco Bay Area. Located about 50 miles south of San Francisco, San Jose has a mild climate with warm summer months in the 70's and winter months around the 50's. Day and night temperatures tend to be moderate.
Originally the capital of California when it became a state in 1850, San Jose was originally a farming community the support the Spanish military. For more than 150 years San Jose remained a small farming city until the need for housing increased following World War II. The increase of high technology and electronics industries in the Bay Area further accelerated it's growth from farming to a metropolitan area.
Located in Santa Clara County, San Jose is the capital of Silicon Valley. Home to the largest concentration of technology in the world, San Jose is home to more than 6,600 technology companies which employ over 250,000 people. San Jose has the nation's best public safety record of any metropolitan area.
San Jose is home to many sporting teams including an NHL hockey team, the San Jose Sharks, the San Jose SaberCats, an arena football team, a Major League Soccer team, the San Jose Earthquakes and other minor league teams.
San Jose is also home to several colleges and universities. The largest of which is San Jose State University. Other colleges include National Hispanic University, California University of Management and Technology(CALMAT). Law schools include the Lincoln Law School of San Jose and the University of Silicon Valley Law School.
With about 300 fully or partly sunny days each year, the window treatments chosen for a home in San Jose, California, should be ones that capitalize on the natural light available to residents so much of the time.
To order a set from Blinds Chalet, consumers can click on the city link and place their order for San Jose blinds.
San Jose is California's third largest city in large part because of its status as the "Capital of Silicon Valley," the globally-known center for the technology industry.
With its transformation from an agricultural area into a high-tech region has come a sophisticated selection of restaurants, shopping venues and interesting art scene, as well as a state-of-the-art light-rail system to transport people throughout the city.
At the Tech Museum of Innovation, visitors can simulate a ride on a bobsled or a roller coaster among the many activities within the 132,000-square-foot museum, which also features an IMAX Dome Theater.
Or they can visit the intriguing Winchester Mystery House, a 160-room mansion filled with a series of mind-boggling constructions, including doors that open onto blank walls and a staircase that leads nowhere.
San Jose blinds are easily installed by homeowners, and with free shipping from Blinds Chalet, they are affordable as well as stylish.