Buying Beautiful Window Blinds Has Never Been Easier...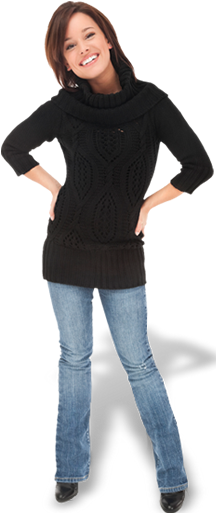 or the Savings More Spectacular!
High quality binds, tested & approved
Local installation available for Fresno
Monthly Promotion Discounts
Price Match Guarantee
Many products are eco-friendly
Limited Lifetime Warranty
Fresno, CA Blinds – California Window Blinds Information
Blinds Chalet has more than 25 years of experience selling and installing window blinds & window shades. Our California window blinds manufacturers construct them using premium materials and resources which are tested for quality and durability. To order, contact us today! Click on the links to the right for more information about the type of blinds we offer.
Although we do not have a showroom in Fresno, CA, ordering online is EASY! Do it yourself and save big over local Fresno hardware stores and local blind dealers. Shop without leaving the comfort of your home and we will ship direct to your location.
Recent Customer Reviews near Fresno, CA
My blinds are perfect.
Mar 21 2015
My blinds are perfect. I will definitely order from Blinds Chalet again. Thank you
So glad I found you.
Aug 16 2012
So glad I found you. Totally satisfied. Beautiful!
Everything is perfect.
Jul 9 2010
Everything is perfect. The blinds look great.
Top Blinds Shipped to Fresno, California About Fresno, CA
Located in the fertile San Joaquin Valley in the heart of California, Fresno is located near the Sierra Nevada Mountains. Founded in 1872 by the Central Pacific Railroad Company, Fresno is now the fifth largest city in California. The name Fresno means "Ash Tree" in Spanish. Fresno also features the ash leaf on it's city flag.
Fresno is surrounded by three national parks with access to Yosemite National Park, Sequoia National Park and Kings National Park. Other items of interest include the Shinzen Japanese Garden, Chaffee Zoo, Fresno Art Museum, Fresno Philharmonic, Meux Home Museum, Legion of Valor Museum, and the Forestiere Underground Gardens.
Fresno sports teams include the Fresno Grizzlies and Fresno Monsters Hockey Team. Fresno is also home to Fresno State or California State University, Fresno. Other colleges and universities include Fresno Pacific University, National University, Mariac College and others.
Fresno offers a semi-arid climate. Hot dry summers with mild winters displaying Mediterranean characteristics. Summer months peak at as high as 100°F average temperatures are in the high 90's while winter months have average lows in the 30's. Fresno is a semi desert with agriculture only possible with the use of irrigation.
The Fresno economy in largely agricultural. Top employers in the city include Community Medical Centers, the City of Fresno, Kaiser Permanente, Saint Agnes Medical Center, Golden Living, California State University, Fresno and others.
In the 2010 census, Fresno reported a population of the 494,665. Fresno has many different neighborhoods including Downtown, Sunnyside, Old Fig Garden, Tower District, Huntington Boulevard, Van Ness Extension, West Side, Woodward Park, and Sierra Sky Park.