Buying Beautiful Window Blinds Has Never Been Easier...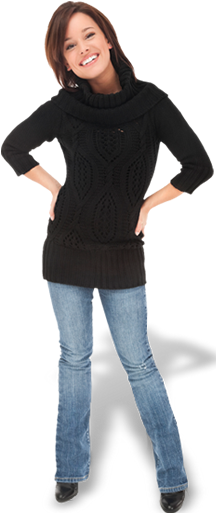 or the Savings More Spectacular!
High quality binds, tested & approved
Local installation available for Irvine
Monthly Promotion Discounts
Price Match Guarantee
Many products are eco-friendly
Limited Lifetime Warranty
Irvine, CA Blinds – California Window Blinds Information
Blinds Chalet has more than 25 years of experience selling and installing window blinds & window shades. Our California window blinds manufacturers construct them using premium materials and resources which are tested for quality and durability. To order, contact us today! Click on the links to the right for more information about the type of blinds we offer.
Although we do not have a showroom in Irvine, CA, ordering online is EASY! Do it yourself and save big over local Irvine hardware stores and local blind dealers. Shop without leaving the comfort of your home and we will ship direct to your location.
Recent Customer Reviews near Irvine, CA
The blinds that I ordered are much to my satisfaction.
Mar 21 2012
The blinds that I ordered are much to my satisfaction. I was a little weary when ordering it online as the color and style may not be exactly what you see. But, when I got the blinds, the shades were in great condition, well made, and I got my blinds within 1 week! The price was very reasonable compared to Lowes, Home Depot, or other blinds websites. My only complaint is, I wish I had the option of ordering continuous loop instead of the standard right or left lift cord.
Good job, great site, on-time delivery.
Jul 9 2007
Good job, great site, on-time delivery. Keep up the good work! I'm sure I'll be ordering again.
Top Blinds Shipped to Irvine, California About Irvine, CA
Irvine, California is an incorporated city and one of the nation's largest urban planned communities. Ranked as the 4th best place to live in 2008 and the 22nd best place to live in 2010 by CNNMoney.com due to it's excellent schools, housing, and jobs.
Irvine also has one of the lowest rate of violent crimes. Ranked America's Safest City for the 7th straight year for communities of 100,000 or more. Rather than an increase with population growth, Irvine is actually experiencing a decline in violent crime. Irvine attributes this success to it's law enforcement as well as the community.
Located in Orange County, Irvine has many local attractions including the Wild Rivers Water Park, The Irvine Fine Arts Center, the Irvine Spectrum Center, The Irvine Museum, and more.
One of the most educated towns in America, Irvine is home to the many learning institutions including the University of California, Irvine(UCI), Concordia University, and Irvine Valley College as well as satellite campuses for other California institutions.