Buying Beautiful Window Blinds Has Never Been Easier...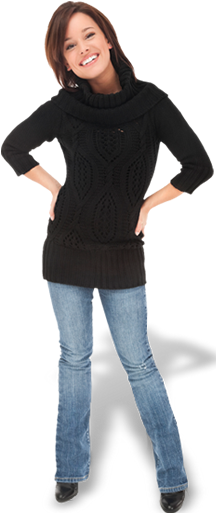 or the Savings More Spectacular!
High quality binds, tested & approved
Local installation available for Temecula
Monthly Promotion Discounts
Price Match Guarantee
Many products are eco-friendly
Limited Lifetime Warranty
Temecula, CA Blinds – California Window Blinds Information
Blinds Chalet has more than 25 years of experience selling and installing window blinds & window shades. Our California window blinds manufacturers construct them using premium materials and resources which are tested for quality and durability. To order, contact us today! Click on the links to the right for more information about the type of blinds we offer.
Although we do not have a showroom in Temecula, CA, ordering online is EASY! Do it yourself and save big over local Temecula hardware stores and local blind dealers. Shop without leaving the comfort of your home and we will ship direct to your location.
Recent Customer Reviews near Temecula, CA
I ordered 6 blinds for my French doors.
Aug 17 2016
I ordered 6 blinds for my French doors. They arrived without delay in perfect condition. Wow what a difference in my home. They are good quality and beautiful. I chose the type the color and the sizes. Perfect, perfect. My husband was surprised how easy they were to install, maybe 30 minutes in all. Love these, and would buy more in the future.
Love them.
Jul 29 2011
Love them. Much heavier and substantial then what I expected. Perfect fit. Easy easy to install. I normally wouldn't write a review except I am so pleased with the product from ease of ordering, price point, installation, quality and appearance.
Love them!
Jun 1 2010
Love them! Made with great quality, I ordered them with the edge binding and glad I did, it's simple but gives it a nice custom look. Got them pretty quick too!
We just purchased a home that is 12 years old and was in need of all new window coverings.
Apr 27 2010
We just purchased a home that is 12 years old and was in need of all new window coverings. We were doing them one or two at a time at Home Depot until I found Blind Chalet online. My husband and I were both worried about ordering online but were very please when they arrived. The cost was about 1/3 of the big stores. We should by stock in Blind Chalet now because my husband tells everyone about them. Thanks for a wonderful purchase.
The blinds look great.
Apr 27 2010
The blinds look great. We had priced similar custom order blinds from Home Depot and Lowes and they would have been three times the cost. Thank you so much to Blinds Chalet!
Top Blinds Shipped to Temecula, California About Temecula, CA
Located in southwestern California in Riverside County, Temecula is a place where historic traditions meet modern conveniences. Well known for its championship golf courses, wineries, and a climate ideal for hot air ballooning.
Located in the heat of Temecula, Old Town has a unique offering of historic buildings with shipping, restaurants, and antique dealers. Often you will find car shows, Western Days, and summer weekend entertainment in Old Town Temecula.
Temecula also offers a children's museum, community theater, and Professor Phineas Pennywinkle's home workshop.