Buying Beautiful Window Blinds Has Never Been Easier...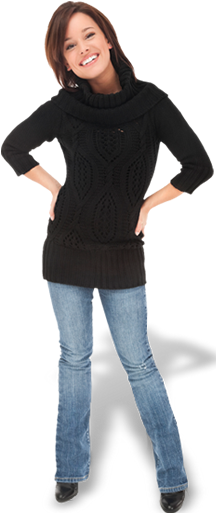 or the Savings More Spectacular!
High quality binds, tested & approved
Local installation available for Anaheim
Monthly Promotion Discounts
Price Match Guarantee
Many products are eco-friendly
Limited Lifetime Warranty
Anaheim, CA Blinds – California Window Blinds Information
Blinds Chalet has more than 25 years of experience selling and installing window blinds & window shades. Our California window blinds manufacturers construct them using premium materials and resources which are tested for quality and durability. To order, contact us today! Click on the links to the right for more information about the type of blinds we offer.
Although we do not have a showroom in Anaheim, CA, ordering online is EASY! Do it yourself and save big over local Anaheim hardware stores and local blind dealers. Shop without leaving the comfort of your home and we will ship direct to your location.
Recent Customer Reviews near Anaheim, CA
Very good service!
Feb 8 2009
Very good service!!
Excellent window coverings!!
The faux wood blinds were exactly as described.
Dec 10 2008
The faux wood blinds were exactly as described. They were perfectly cut, easy to install and they're absolutely beautiful.
Top Blinds Shipped to Anaheim, California About Anaheim, CA
Anaheim, second largest city in Orange County California, is probably most well know as the home of Disneyland. There are many things to see and do in Anaheim, including shopping, close to the beach, restaurants, championship golf courses, and more.
Anaheim is also home to the Los Angeles Angels of Anaheim MLB baseball team as well as the Anaheim Ducks hockey team. Anaheim is also home to many conventions and meetings, catering to all types of events.
Newly opened Anaheim GardenWalk is Orange County's newest outdoor shopping center including dining and entertainment.
The Museo is located in Anaheim, a museum presenting many world class exhibits and traveling exhibitions.
Anaheim has a moderate climate with an average temperature of 75 degrees similar to other Southern California cities. Anaheim enjoys cool mild winters and warm summers.
Founded by 50 German families who were grape farmers in 1857, Anaheim, was named Annaheim, a German word meaning Annahome or "Home in the valley". Eventually the grape industry was destroyed by insects in the 1880s, however other crops such as citrus, walnuts, and other agricultural products took over.
Disneyland was built in the mid 1950s, opening to the public on July 18, 1955 on 160 acres of orange and walnut groves. Hotels and motels began to appear to accommodate the tourists. Disneyland was further expanded in 2001 with the creation of Disney's California Adventure, a second theme park adjacent to Disneyland. The city if Anaheim was know as the resort epicenter.