Q:
I am interested in the bamboo shades with a black out liner. How is the liner attached?
A: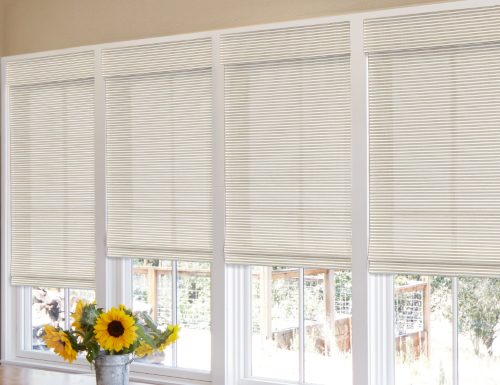 Bamboo shades come with two different types of liners. The liners can either be attached to the shades or the liners can be a separate shade that is not attached.

Attached liners for our Tavarua woven wood shades are stitched along the sides to the woven wood shade. If Edge binding is added it wraps around the bamboo shades as well as the liner. Attached liners operate with the bamboo shades.

Movable liners are basically a separate shade attached at the top with a shared headrail. Movable liners can be raised or lowered independently of the woven wood shades. The liner can be raised with the bamboo shades lowered for filtered light to enter the room while still providing privacy. The liner can also be lowered for complete privacy and light control. Bamboo shades with movable liners come with two cords. One to operate the liner and a second for the actual woven wood shades.

Liners also come in different types of fabrics designed for different levels of light control. Choose from black out liners to block the light or privacy liners that allow some light to penetrate while still providing privacy.
1
answers