Q:
I ordered samples of the blinds that I am thinking about buying, but I would really like samples of edging as well. Is that possible?
A: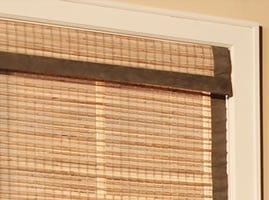 Although we do not offer a way to order the edge binding or fabric tape samples on our website we can send samples of them. Please call or email us with the colors you would like and we would be more than happy to send samples of any of our fabric edge binding colors.

Remember, we feel that edge binding is the best way to protect the bamboo edges and help your woven wood shades last longer. For this reason we offer free edge binding on most of our bamboo shades and other bamboo window treatments such as our bamboo drapery and bamboo panel track blinds.
1
answers