Window Blinds - Cornice Style Valance - Crown Molding Valance
Q:
We received our blinds and they have the cornice style on the end of the valances how do we attach them to the valance? Glue? Nails?
A: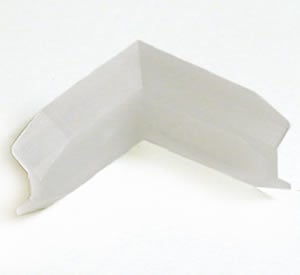 Whether the window blind is an outside mount blind or it has a cornice style valance, the valance will come with returns. Returns are the side pieces of the valance that extend back towards the wall.

The valance returns come cut at 45 degrees to align with the main section of the valance, also cut at 45 degrees. The returns are attached to the main piece of the valance using small L-shaped brackets that insert into the groove or channel on the back of the valance. Because the l-bracket is form fitted to stay in place, no glue or nails are necessary.

The L-brackets will vary slightly in design from one blind to the next but they are small plastic brackets about 1 inch long on each side.


1
answers