Q:
I am looking for NHL blinds for the Los Angeles Kings. I checked with your site before and saw you had the older logos. Now you only show the current logo. Do you have or can get the older Kings logo?
A: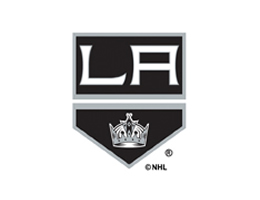 Los Angeles Kings Roller Shades

We only offer the official NHL logos approved by each team of the National Hockey League. Because each logo has been approved for production by the NHL we can only manufacturer the logo or logos listed on our website.

Our Los Angeles Kings blinds are custom made to your window size with the logo printed on the roller shades. Because each window varies in size, the LA Kings logo will be proportionate in size and centered within the window blinds. Choose from either light filter or blackout fabric for privacy or select a screen fabric to allow some of the view. Upgrade with a cordless lift or motorization for child safe blinds.

Shop our complete selection of NHL blinds from all of the teams. Featuring the official logos of every team of the National Hockey League. Also, browse our large selection of sports themed window blinds with all of your favorite teams. Not only we carry NHL blinds we also offer MLB blinds and collegiate blinds.
1
answers