Buying Beautiful Window Blinds Has Never Been Easier...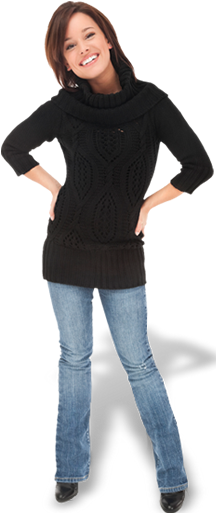 or the Savings More Spectacular!
High quality binds, tested & approved
Local installation available for Cave Creek
Monthly Promotion Discounts
Price Match Guarantee
Many products are eco-friendly
Limited Lifetime Warranty

Yes! Please contact me for a FREE no obligation quote on custom window coverings.



Cave Creek, AZ Blinds – Arizona Window Blinds Information
Blinds Chalet has more than 25 years of experience selling and installing window blinds & window shades. Our Arizona window blinds manufacturers construct them using premium materials and resources which are tested for quality and durability. To order, contact us today! Click on the links to the right for more information about the type of blinds we offer.
Call our showroom in Meas, AZ plus ordering online is EASY! Do it yourself and save big over local Cave Creek hardware stores and local blind dealers. Shop without leaving the comfort of your home and we will ship direct to your location.
480-633-7840
Recent Customer Reviews near Cave Creek, AZ
Very happy with the shade.
Dec 23 2016
Very happy with the shade. I purchased this to replace a metal shade in our toy hauler that was getting damaged by the door entrance to the living area. Easy installation.
My wife and I have these blinds throughout the house, and we LOVE them!
Oct 3 2015
My wife and I have these blinds throughout the house, and we LOVE them! The only negative thing I have to say is that there are no vertical blinds in the Black Walnut, which is what we have on all the windows. We ordered the Mahogany verticles, and that worked out. Overall we are extremely satisfied with this product.
These are awesome.
Jun 30 2011
These are awesome. Got them on sale, so great price as well. Can't beat getting the blinds to fit the window without being short or having excess. They are translucent, but you cannot see through them, which is great for privacy. Pretty easy to install as well.
Great.
Jun 30 2011
Great. Easy to install. Blocks out ALL light in bedroom.
These blinds exceeded my expectations.
Mar 3 2011
These blinds exceeded my expectations. They are durable and look fantastic.
Top Blinds Shipped to Cave Creek, Arizona About Cave Creek, AZ
The small town of Cave Creek is located in Maricopa County, Arizona. As of 2007, Cave Creek had a population of 5,120 residents and it only covers an area of about 28 square miles. Even though it is a small community, there are many attractions to see and enjoy. Shopping is plentiful at many original stores and there are many outdoor activities to enjoy as well. Golf, bike riding, hot air balloon rides and hiking are just a few of the things you can do. There are many places to eat with a great number of restaurants and saloons. Cave Creek enjoys a western heritage and has yearly events to celebrate it. Cave Creek is a great place to visit because it has a small town feel but it is not too far from the Phoenix downtown area as well. The weather is wonderful in the winters with high temps in the 60's and the summers are hot with averages in the 105 degree range on average.