Buying Beautiful Window Blinds Has Never Been Easier...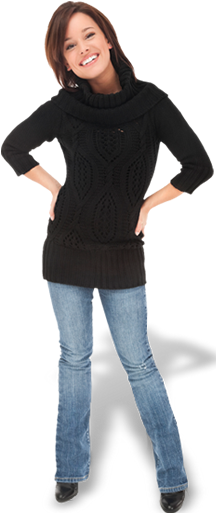 or the Savings More Spectacular!
High quality binds, tested & approved
Local installation available for Buckeye
Monthly Promotion Discounts
Price Match Guarantee
Many products are eco-friendly
Limited Lifetime Warranty

Yes! Please contact me for a FREE no obligation quote on custom window coverings.



Buckeye, AZ Blinds – Arizona Window Blinds Information
Blinds Chalet has more than 25 years of experience selling and installing window blinds & window shades. Our Arizona window blinds manufacturers construct them using premium materials and resources which are tested for quality and durability. To order, contact us today! Click on the links to the right for more information about the type of blinds we offer.
Call our showroom in Meas, AZ plus ordering online is EASY! Do it yourself and save big over local Buckeye hardware stores and local blind dealers. Shop without leaving the comfort of your home and we will ship direct to your location.
480-633-7840
Recent Customer Reviews near Buckeye, AZ
I Love the 2" blinds.
May 2 2010
I Love the 2" blinds. I have covered three windows and plan to cover 3 more. Thank You very much.
Blind Chalet is AWESOME!
Mar 2 2010
Blind Chalet is AWESOME! Great prices, quality blinds, affordable prices! My wife and I purchased blinds for most of our windows in our home and will definitely go back to Blind Chalet to finish the rest of the house. It isn't often that you make such a large order via the internet and have it go as smoothly as ordering through Blind Chalet...we're very pleased with our purchase!
Even my husband was not sure he liked the blinds until we put them up.
Feb 27 2010
Even my husband was not sure he liked the blinds until we put them up. He said it was so easy and they look great. Now he wants me to order a wide one for the living room. Thank you Blinds Chalet.
Top Blinds Shipped to Buckeye, Arizona About Buckeye, AZ
The town of Buckeye is located in the western portion of Maricopa County, Arizona. It is only a short drive from Phoenix to make a visit to Buckeye. It is surrounded by other cities such as Surprise, Goodyear and Tonopah. The city of Buckeye covers a wide area with its total area of 145 square miles. As of 2008 the town of Buckeye had a population of just over 50,000 residents and was the second fastest growing town in the country by 2007. The weather in Buckeye is like much of the rest of the Phoenix area, very hot in the summer months with temps in the 100's and very enjoyable in the winter months with daily average temps in the 60's. When visiting Buckeye you can enjoy hiking, camping, picnic areas and a shooting range at the Buckeye Hills Recreation Area. The Buckeye Valley Museum is also an interesting place to visit and learn about some of the history of the area.