Buying Beautiful Window Blinds Has Never Been Easier...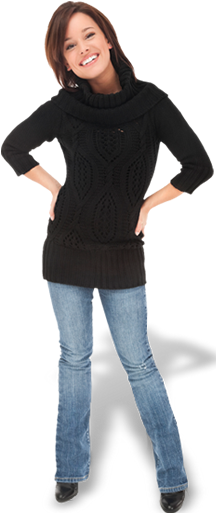 or the Savings More Spectacular!
High quality binds, tested & approved
Local installation available for Tempe
Monthly Promotion Discounts
Price Match Guarantee
Many products are eco-friendly
Limited Lifetime Warranty

Yes! Please contact me for a FREE no obligation quote on custom window coverings.



Tempe, AZ Blinds – Arizona Window Blinds Information
Blinds Chalet has more than 25 years of experience selling and installing window blinds & window shades. Our Arizona window blinds manufacturers construct them using premium materials and resources which are tested for quality and durability. To order, contact us today! Click on the links to the right for more information about the type of blinds we offer.
Call our showroom in Meas, AZ plus ordering online is EASY! Do it yourself and save big over local Tempe hardware stores and local blind dealers. Shop without leaving the comfort of your home and we will ship direct to your location.
480-633-7840
Recent Customer Reviews near Tempe, AZ
Blind Chalet is a wonderful company to work for.
Feb 10 2015
Blind Chalet is a wonderful company to work for. Not only do our blinds look amazing their manager, Eric Ellingson, went out of his way to come install the blinds at our business. I highly recommend this company.
Trent Powell
Brilliant!
Jan 4 2015
Brilliant! speedy, efficient deliver and processing of order, even though I ordered the blinds close to Christmas. Product was exactly as I thought it would be, colour, description etc from website was spot on.
Blinds are good and service was very good.
Jan 6 2012
Blinds are good and service was very good.
Highly satisfied with my experience with blind chalet.
Dec 14 2011
Highly satisfied with my experience with blind chalet. Delivery of the five blinds I ordered was quick. One blind was damaged in transmit and they promptly replaced. My husband who normally doesn't care about home decor said the blinds were very nice and easy to install. He also commented that I should remember blind chalet for future purchases.
Exceeded our expectations!
May 8 2010
Exceeded our expectations! Cut to perfect size. We couldn't be more satisfied! Installation by a professional was included in the price (it took him less than 5 minutes!)
Top Blinds Shipped to Tempe, Arizona Local Tempe, Arizona Sports Theme Blinds About Tempe, AZ
The city of Tempe is located in Maricopa County in the state of Arizona. Its location is close to other major cities such as Phoenix, Scottsdale and Mesa. Tempe has no shortage of things to do and see when visiting. It is the home of Arizona State University as well as home to several major league baseball teams during spring training including the Anaheim Angels. Tempe has a current population of around 175,000 people and covers an area of about 40 square miles. Arizona Mills shopping center is one of the largest malls in Arizona and is located in Tempe along with the Tempe Marketplace shopping center which offers open air shopping, dining and entertainment when the weather allows. The climate in Tempe is dry and hot in the summer months with temperatures ranging in the 100's and the winter months generally perfect with temps in the 60's on average. Many winter visitors from all over call Tempe home in the months from Nov. to April or May when the weather is great for enjoying the outdoors.