Whether you are looking for window blinds for french doors or a window covering for larger patio doors we got you covered!
Traditional window coverings for patio doors or large windows have been vertical door blinds. We offer a large selection of vertical door blinds as well as many alternative window treatments such as
panel track blinds
or our unique
bamboo draperies
.
Almost any window treatment can be used for french door blinds. Simply mount the blinds above the window on the door and attach hold downs at the bottom to keep them from swinging off the door when opening and closing. We recommend window blinds and panel track shades that are narrower so they do not protrude far off the door such as 1" wood blinds or cell shades.
Patio Door Blinds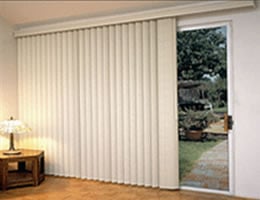 Top Sliding Glass Door Blinds:
Vertical BlindsVertical Blind Alternatives
French Door Blinds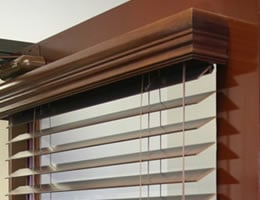 Top French Door Blinds:
Cell ShadesWood Blinds