Deluxe 3/4" Translucent Single Cell Shades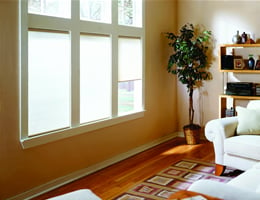 Bookmark/Share this product:
These single cell shades offer sleek and elegant style in cell shade coverings. While not as efficient as the Double Cell Shades, the translucent single cell shades still provide substantial insulation to your windows. The WIDER Pleat sizes provide a more expensive look in a sheer shade, at fraction of the cost! These cellular shades will bring the unique warmth and beauty to any home or office. Available in 9 attractive colors.

Headrail color:
Standard lift - Color coordinated
Cordless and/or top down bottom up - White

1 Day production
Standard lift only. Cordless, top down bottom up, and continuous cord loop does not apply.

* Production lead times are only an estimate and does not apply to any colors that are out of stock. Please allow additional time for shipping. Product Out Of Stock






Due to the color variation between monitors we recommend ordering samples before placing your order if color is important.

This is a forum to ask product related questions that will be answered by our design consultants. If you have a question regarding an order or a customer service issue, please call us at (888) 633-7840 or use our
contact form
.
Approved questions and answers may take several days to appear on site but you will receive a quick response to your question.
Write a Review

Products shipped promptly.
May 26 2010
Measuring:
I measured my own blinds!
Installation:
I installed my own blinds!
Products shipped promptly. Quality exceeded our expectations.

2 on 1 Headrail
Because large blinds are difficult to raise and lower, the 2 on 1 and 3 on 1 headrail allows multiple smaller blinds to share a common headrail and valance. This gives the overall blinds a cleaner appearance.

Continuous Cord Loop
Designed for easier lifting of those larger blinds. This upgrade has a looping lift cord rather than the standard single cord lift. On smaller shades, minimum cord length is 24 inches.

Note: Cell shade continuous cord loop headrails are a white headrail with a matching insert.

Cordless Lift
Raise and lower your blinds without cords. This upgrade is great for homes with children because there are no dangerous lift cords. Not recommended for sizes wider than 96 inches.

Note: Cell shade cordless headrails are a white headrail with a matching insert.

Cordless Top Down Bottom Up
Combine two of the most popular upgrades on the same shade. Raise from the bottom up or lower from the top down the shades without any lift cords.

Note: Cell shade cordless top down bottom up headrails are a white headrail with a matching insert.

Top Down-Bottom Up
Lower the shades from the top or raise them from the bottom. This option allows you to do either or both at the same time. Lower your shades from the top allowing for privacy while the shades are partially open.

Note: Two separate cords on opposite sides of the shade. Can only come with lift cord on the right and the top down cord on the left.
Shipping
Each of our blinds and shades are custom made to your specifications. You can expect them to arrive approximately 2 to 2 1/2 weeks after ordering. Standard shipping is UPS or FedEx ground.
Product Specifications
Width:
12" - 120"
Minimum Mounting Depth:
0.75"
Height:
8" - 120"
Minimum Flush Mounting Depth:
2"
Headrail Dimension:
1.5" x 0.5"
Free Features

Lift Cord
The lift cord is used to raise and lower the blinds. This option allows you to select the position of the cord on the blinds.
Need Help Finding Something?
At Blinds Chalet we can special order just about any window covering even if it's not on our website.

Call us at (888) 633-7840
or