Eco-Friendly Window Coverings
See which window coverings are the most environmentally friendly.
View our complete list of
Green Window Coverings
 
At Blinds Chalet we partner with manufacturers that are environmentally conscious such as Comfortex.

When manufacturing window treatments there are several ways he can help reduce the impact on the environment:
Energy Efficient

Saving energy is not only good for your wallet but it is also good for the environment. Window coverings help reduce energy consumption by providing thermal protection. During the winter months they provide insulation preventing heat loss. Window coverings also reduce heat gain during the hot summer months. Consider your location on which type of window treatment is best for you.

Adding window coverings to your home saves energy but not all window coverings are equal. We have developed a simple energy calculator to help consumers determine which window covering best meets their needs.

View our energy efficient shades.



Earth Friendly Manufacturing

Sustainable manufacturing is using technologies to manufacture products without the emission of greenhouse gases, generating waste, or using non-renewable or toxic materials. Substitute materials used with recycled, non-toxic and renewable materials. Unwanted outputs to the environment such as air and water polution from the manufacturing process can be reduced.

Recyclable Materials

The impact materials used in manufacturing a product has on the environment both before and after the product is used by the consumer. Materials can be rated on the following areas:

Source
Is the product made from recycled or earth-friendly materials? Is the materials naturally grown and not treated with pesticides or other harmful chemicals?

Human Impact
What impact does the product have on indoor air quality? Does it emit any harmful VOC's?

Disposal
Can the materials used in the window covering be reused or recycled?



GREENGUARD - Indoor Air Quality

GREENGUARD certification refers to the impact a product has on indoor air quality. Products that are GREENGUARD certified have been tested for chemical emissions and acceptable by GREENGUARD Environmental Institute(GEI). GEI is a non profit organization whos mission is to improve public health and quality of life by improving indoor air quality.

(888) 633-7840
M-F 6am to 5pm
Sat 6am to 3pm MST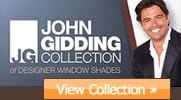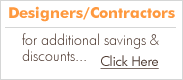 Be the first to hear about our new products, sales and special promotions.



Read how our customers feel about our service and products in our
customer reviews
.


See how much money you can save and which window coverings are the best insulators.


All you ever wanted to know about blinds and more...




Exceptional Quality Blinds - Our window blinds come from manufacturers who use the highest quality materials and resources you will find online.
Experience in Window Coverings - We have more than 25 years of experience selling and installing window blinds & window shades throughout the southwestern United States.
Lasting Value - Each of our window blinds and window shades are backed by a limited lifetime warranty.