Designer Room Darkening Roller Shades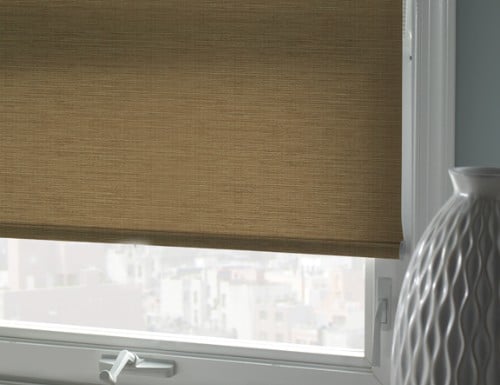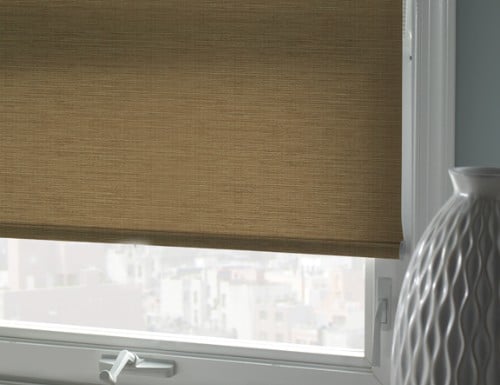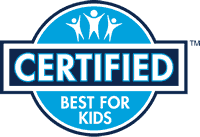 (w/ cordless or motorization upgrade)
Designer Room Darkening roller shades are available in unique designer quality fabrics. Customize these roller shades by adding cordless or motorization for an effortless and safe operation. Other options include cassette headrail and wand motorization.
Instant Savings! Dont forget to enter coupon at checkout for the 40% + 20% Off Savings!

* Production lead times are only an estimate and does not apply to any colors that are out of stock. Please allow additional time for shipping.
Product Colors
Due to the color variation between monitors we recommend ordering samples before placing your order if color is important.
Product Specifications
Shipping
Each of our blinds and shades are custom made to your specifications. You can expect them to arrive approximately 2 to 2 1/2 weeks after ordering. Standard shipping is UPS or FedEx ground.
Width:
12" - 96"
Minimum Mounting Depth:
1"
Height:
12" - 96"
Minimum Flush Mounting Depth:
2.5"
Free Features

Lift Cord
The lift cord is used to raise and lower the blinds. This option allows you to select the position of the cord on the blinds.

Roll Type
Reverse roll feature is available at no extra charge with all roller shades. The reverse roll allows the fabric to roll off the front of the roller instead of off the back, which is standard. The reverse roll conceals the hardware system for a contemporary, tailored appearance.

Cord Style
Specify the color and material of the lift cord. The lift cord is used to raise and lower the blind or shade.
Upgrades

Cordless Lift
Raise and lower your blinds without cords. This upgrade is great for homes with children because there are no dangerous lift cords. Not recommended for sizes wider than 96 inches.

Motorization
Make sure to order at least one remote to control your motorized shades. One remote can operate more than one shade. Raise and lower your window shades with the touch of a finger. Our remote controlled shades use a radio technology system. Cassette headrail upgrade is required for motorization on all roller shades. Mininum mounting depth required is 3 1/4".

Wand Motorization
The wand motorization is ideal for child safety with no lift cords. With the press of a button raise and lower the shades with ease. Simply press and hold the button to raise or lower the shades and release to stop at the desired position. The wand motorization operates with a battery powered motor.

Cassette Headrail
The cassette headrail comes with a matching fabric strip.
The shade is raised and lowered by a cord
The cassette headrail has an integrated reverse roll stop.
Price is based on the width of the shades
Headrail Measurement:
Inside mount, ordered width minus 3/8"
Outside mount, ordered width plus 3/16"
Fabric Measurement
Inside mount, ordered width minus 1 1/8"
Outside mount, ordered width minus 3/4"

Charger
Used to re-charge the batteries for a motorized shade. One charger can be used for multiple motorized shades so you may buy just one per order but you can always buy extra. If you select motorization we recommend adding at least one charger.

Remote - 5 Channel
Control up to 5 window shades or 5 groups of window shades with the same remote.

Smart Home Hub
Adding a Smart Home Hub to motorized blinds allows you to connect your window coverings to your smart home such as Alexa or Google Home. One Smart Home Hub system will allow you to control multiple blinds and in most cases your entire home depending on your home size.

We also recommend ordering at least one remote as well with your blinds for configuration purposes.
Question & Answer
This is a forum to ask product related questions that will be answered by our design consultants. If you have a question regarding an order or a customer service issue, please call us at (888) 633-7840 or use our
contact form
.
Approved questions and answers may take several days to appear on site but you will receive a quick response to your question.
Customer Reviews
Need Help Finding Something?
At Blinds Chalet we can special order just about any window covering even if it's not on our website.
Call us at (888) 633-7840
or
Chat with us