Buying Beautiful Window Blinds Has Never Been Easier...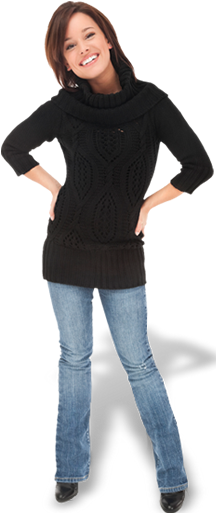 or the Savings More Spectacular!
High quality binds, tested & approved
Local installation available for Spokane
Monthly Promotion Discounts
Price Match Guarantee
Many products are eco-friendly
Limited Lifetime Warranty
Spokane, WA Blinds – Washington Window Blinds Information
Blinds Chalet has more than 25 years of experience selling and installing window blinds & window shades. Our Washington window blinds manufacturers construct them using premium materials and resources which are tested for quality and durability. To order, contact us today! Click on the links to the right for more information about the type of blinds we offer.
Although we do not have a showroom in Spokane, WA, ordering online is EASY! Do it yourself and save big over local Spokane hardware stores and local blind dealers. Shop without leaving the comfort of your home and we will ship direct to your location.
Recent Customer Reviews near Spokane, WA
Amazing price and superior quality.
Feb 21 2013
Amazing price and superior quality. The fit was perfect and the color matched perfectly. We will definitely be purchasing from Blinds Chalet in the future! Ordering the samples in advance made the choice of colors much easier. Thank you!
I am so impressed!
May 24 2012
I am so impressed! We love our new blinds - the quality is outstanding, rich woodgrain-like texture and smooth operation. Installation was simple and all of the 9 blinds we ordered fit exactly. Your customer service rep gave me great help on the phone customizing the valances for our project and our order arrived in just one week. These blinds look every bit as nice as other blinds I've purchased for much more money. I'll be recommending you to others and look forward to ordering again myself.
A great experience with wood blinds.
Aug 25 2011
A great experience with wood blinds. I was nervous at first but all went very well. The only problem was a large chip in a bottom slat when it arrived and the door vallace was not complete. It did not have the ends attached plus one end was broken on arrival. Other than that it was a great experience and the blinds look great.
I love them!
Mar 14 2011
I love them! Very good quality, work perfectly, easy to install, love the color.
I ordered 6 shades of various sizes.
Feb 12 2011
I ordered 6 shades of various sizes. Installation was a little hard for the first one because some of the brackets needed to be bent a little more but once I got used to doing that the other shades went in easier. These really do make a room feel warmer during cold weather. They also really do blackout the room if you are a day sleeper.
Top Blinds Shipped to Spokane, Washington Local Spokane, Washington Sports Theme Blinds About Spokane, WA