Homeowners should choose window coverings for light, privacy and other issues
Nov 14 2011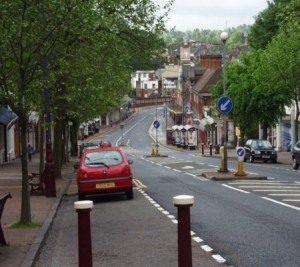 Noise reduction shades are good for windows that face a street.
There's a feature that homeowners should factor into their decision-making when they are choosing a window treatment for their rooms - location.
That's because the location of a window may determine how much light will enter a room, whether more privacy is needed or if street noise and allergens must be blocked.
For instance, windows with a northern or eastern exposure generate less light, but south- and west-facing windows will allow in the most light. In the southern hemisphere, the opposite is true.
For windows facing a street, homeowners may consider the right window covering to block noise, particularly in bedrooms where it may disturb a night's sleep, according to IdeasForHomeDecorating.com. Likewise, those who live in a dusty or high pollution areas should stay away from light color fabrics for their windows because they will show dirt more easily, the website warns.
Privacy is another concern that can be solved with a window treatment that provides privacy when it's needed and allow an outside view at other times.
Blinds Chalet has a wide selection of
window shades
and blinds that are manufactured with noise reduction, room darkening and light filtering fabrics to address these functional issues. To keep them affordable for any budget, frequent sales and discount coupons are available.
Bookmark/Share this page: