Protect decorative artwork with wood blinds
Jul 2 2010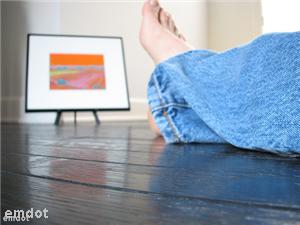 Protect decorative artwork with wood blinds
Making a room stand out among all the others in a home can be a difficult task. There are any number of directions a homeowner can go in but, according to the Connecticut Post, hanging artwork in a room can add an effective accent to make it unique.
The news source says that abstract expressionist art is especially good because it works well with many different styles of interior design. While hanging some art in a room can certainly be an advantage in terms of interior design, paintings are vulnerable to damage from being exposed to an excess of light. However, the correct window treatment can help prevent artwork from fading.
Experts say that
wood blinds
can be a useful way to control the amount of light that enters the room. Not only do they protect any decorations from becoming damaged but they add a natural feel to the room as well.
Interior designer Anuradha Eswar told the Deccan Herald that "you can team hand drawn blinds made of bamboo or wood with brass
curtain rods
and stylish finials, this will make you eco-friendly and fashionable at the same time."
Bookmark/Share this page: