Decorative throws can complement window treatments and upholstery
Oct 4 2011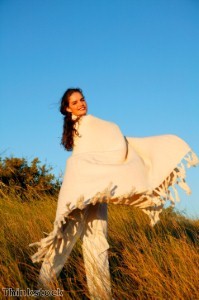 A throw blanket adds texture and warmth to a room.
Design experts frequently talk of the importance of adding accessories to warm up a room or give it personality, and some accessories do a better job of that than others.
Decorative throws are not only practical additions to bedrooms, dens or cozy reading areas in the living room, but can complement the colors and textures of any style décor.
In a neutral seating area, they can add a spurt of color from crocheted afghan to contemporary weaves, according to UltimateHomeMagazine.com. Throws can be personalized with monogrammed initials, club insignia or a family crest to add a unique touch.
"Instantly add on the finishing touches to a room by accessorizing with a throw blanket," the website advises. "Brighten up a solid color couch or sitting chair with a patterned or complementary-colored throw. [In a bedroom], an accent throw may be used to dress up or bring out the colors of a bed ensemble."
For a window treatment,
pleated shades
can be an attractive complement to a decorative throw blanket. The selection from Blinds Chalet is available in a range of colors and fabrics in either light-filtering or room-darkening versions at affordable prices.
Bookmark/Share this page: