New technology reads brain waves while you sleep
Jul 1 2010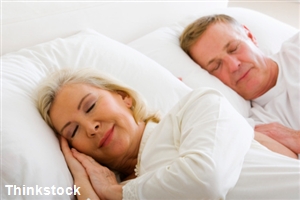 New technology reads brain waves while you sleep
At a recently televised TED MED conference, Dr Philip Low presented a new technology that allows people access to their own brainwaves and record the results onto a handheld electronic device. The hope is that this can eventually be used to find abnormalities before the onset of serious conditions.
"This is a big project," Low said at the conference, "but we want to build the world's biggest database... we want to tell you, in real time, what is happening to your brain before you have cognitive disorders."
The news source states that trouble falling asleep can be a sign of many different disorders such as Alzheimer's, schizophrenia, depression or Parkinson's.
The Neurology Channel claims that 40 million people in the United States are currently suffering from chronic sleep disorders, with about 20 million other people who have occasional problems falling asleep.
HelpGuide.org recommends keeping the noise level down, the temperature slightly cooler, and the room dark. Windows are instrumental to ventilation, noise reduction and room illumination.
Blackout shades
can effectively create a relaxing atmosphere by blocking incoming lights, both natural and artificial, and noise reduction shades can soften the noises outside the room.
Bookmark/Share this page: