Slipcovers can be coordinated with roman shades in a quick room makeover
Sep 23 2011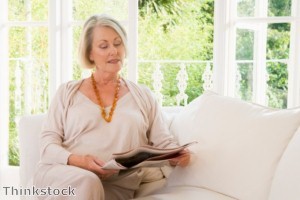 Adding slipcovers to upholstered furniture allows homeowners to change them seasonally.
Few furnishings can provide a quick makeover for a room, or create a unified look among mismatched furniture, better than slipcovers.
And that's just the beginning, according to HGTV. They also give the upholstery a much needed rest from constant use and can be changed seasonally.
"Dark upholstery pieces that create a warm, inviting atmosphere in the winter months may seem a bit too warm for spring and summer. [The solution is] white slipcovers, which can create a cool haven for those hot, humid days," interior designer Shari Hiller told the website.
Hiller, the co-author of Real Decorating for Real People, said slipcovers also allow apartment dwellers who want to add style to neutral walls and carpeting can also use them to personalize their space.
Additionally, home decorators can coordinate
window coverings
with their slipcovers and other soft furnishings. For instance,
roman shades
from Blinds Chalet come in a variety of hues that can be integrated with any color scheme and different fabrics that add texture to a room. Currently, a "buy three, get one free" close-out sale is available for some roman shades through Blinds Chalet.
Bookmark/Share this page: