Faux wood blinds can be incorporated into colonial era decor
Sep 23 2011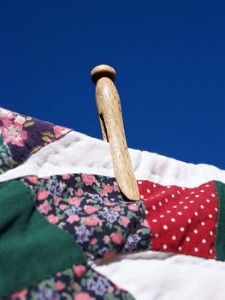 Patchwork quilts are among the home accessories that have been passed down from colonial days.
Many decorative items found in today's homes have been handed down from colonial times - patchwork quilts, needlepoint cushions and pewter accessories.
According to IdeasForHomeDecorating.com, most American colonial homes had painted walls because wallpaper was too expensive. Usually, walls and ceilings were painted white and colors were reserved for wood trim. Paneling was also painted, unless it was mahogany, which was left in its natural state.
But colonial era décor can easily accommodate new products that tie together antique and contemporary looks.
Faux wood blinds
are a good example of a window treatment that emulates the rich, natural look of wood but are washable and unaffected by humidity.
Blind Chalet's line of faux wood blinds come in a host of wood tones and textures to go with many of the woods used in colonial households. With ongoing sales and discount coupons offered to consumers, they are also very affordable choices for
window coverings
.
Faux wood blinds also go well with the paint colors that the website states were predominant in colonial homes - red, mustard yellow, moss green, tan and gray - and sometimes given grained or marbled finishes on the walls for a more elegant look.
Bookmark/Share this page: