Buying custom blinds online help outfit organized storage areas
Sep 19 2011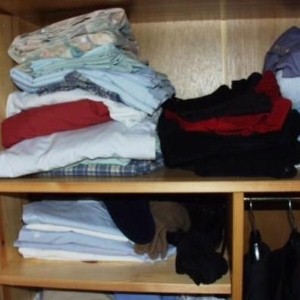 Shelving and bins can easily organize one's home and personal belongings.
Time management experts often point out how much time is lost when people try to find things that have become misplaced because of disorganization.
Setting up storage that allows homeowners to know at a glance where everything is located can start with a simple shelving design, or a selection of organized bins.
According to RentalDecorating.com, shelving can be customized to a certain area depending on the weight of stored items and the amount space that's available. Adjustable shelves allows the change the depth based on the size of individual items.
Storage bins come in many different colors, and that allows a homeowner to develop a color-coded system that indicates which container includes holiday decorations, out-of-season clothing or memorabilia and photos.
Clear bins show what's stored within them, but labels are needed on boxes or solid-color bins for quick access to items. Shelving provides an easy way to stack containers and get them off the floor.
Buying custom
blinds online
allows consumers to choose the best
window treatments
for their storage areas. By finding a customized selection through Blinds Chalet, a storage area window covering can be found that's easy to use, affordable, available in a variety of colors and able to shed light when it's time to retrieve stored goods.
Bookmark/Share this page: