Different folds in roman shades provide a choice in styles
Sep 15 2011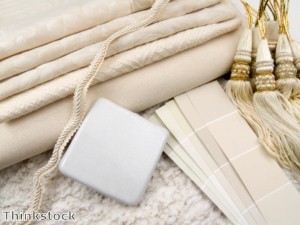 Different style folds in roman shades can be suited to any number of decorating plans.
Different style folds in
roman shades
can be ordered as an upgrade from Blinds Chalet, which offers them in materials resembling satin, silk, suede and textured linen to fit both contemporary and traditional décor.
For instance, the hobbled fold/tear drop provides additional material between each panel of the roman shades for a fuller, richer look at an affordable price.
A duofold, also called " top down bottom up," allows the shades to be both raised from the bottom up as well as lowered from the top down. This upgrade allows sunlight in while not completetly blocking the view. In this style, cords are visible when the shade is lowered from the top down. A lift cord is located on each side of the roman shade - one to lower it and the other to raise it.
Cordless roman shades are designed so they may be raised and lowered without the use of a lift cord. However, homeowners have to be able to reach the top of the windows to raise the shades completely because there are no cords.
Rollease, continuous cords are designed for easy operation on larger roman shades. Because of their weight, the continuous cord loop makes it easier to raise and lower larger shades.
Bookmark/Share this page: