Get your space ready for summer with wood blinds
May 25 2010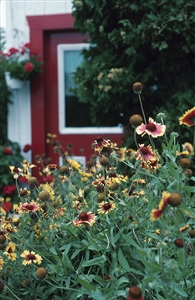 Get your space ready for summer with wood blinds
As summertime approaches, homeowners everywhere are looking for simple ways to alter their winter interiors for warmer weather. While some may be overwhelmed by the idea of redecorating, experts promise that with a few small adjustments, any room can be ready for summer.
According to the Morgan County Herald, "Abundant sunshine is one of the most joyful aspects of warm weather." Installing
wood blinds
is a great way to infuse a room with summertime cool, as the blinds can allow sunshine to pour in and the breeze to blow through.
But, the news source suggests, steer clear of heavy
window treatments
that will block your wood blinds. Instead, homeowners may want to opt for sheer
curtains
in light hues that won't weight down the windows or block the sunshine.
Individuals may also want to reconsider their area rugs. "Summer is a good time to send dark and heavy rugs to be cleaned and stored. The polish of bare wooden floors is a welcome change and cool to the foot," designer India Hicks told Metro Canada.
In addition to bringing rugs to the cleaners, homeowners should also clean heavy draperies and throw blankets that will not be needed again until next winter.
Bookmark/Share this page: