Limited budget shouldn't stand in the way of window treatments with style
Aug 17 2011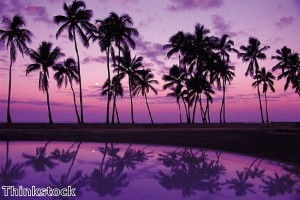 Interior designer Lauren Makk, who recently moved to Hawaii, said she expects to combine her urban style with the colorful traditions of the islands.
The cool urban vibe that is the trademark of TV interior designer Lauren Makk may not match the laid-back atmosphere of her new home in Hawaii. But as she told KOHN-TV in Honolulu, her belief in personalized home style and shopping for bargains should bridge the gap.
"Regardless of what my style is, I really like to tailor each one of my designs to what the client needs how their lifestyle fits them and to make it a space that means something to them," she said.
With stints on The Learning Channel's popular "Trading Spaces" design show and "Drill Team" on A&E, the Oklahoma native understands what it means to shop with a limited budget, but believes that shouldn't stop home decorators from pursuing high design.
"I live on a budget and I really like to cater my design to people that really do, too," she told the news station. "I think it's important and I think good design should be available to everyone."
The same logic can apply to selecting stylish
window treatments
from Blinds Chalet, where regular sales, discount coupons and free samples help homeowners make affordable choices for
window blinds and shades
that meet their functional and design needs.
Bookmark/Share this page: