Faux wood blinds are ideal for beach houses
Jun 30 2010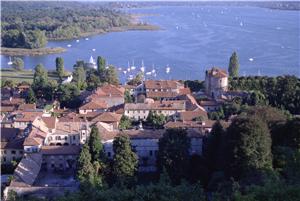 Faux wood blinds are ideal for beach houses
It's summer - temperatures are high and the air gets humid very early. It's this time of year that beach houses get the most use and abuse - from pets, children and the elements.
Storms can drag up dirt, sand and water through open windows and into the house, not to mention the wear and tear from the constant traffic to and from the beach. This inevitably means that debris gets lodged into the floors, walls and
window blinds
.
Dust and sand can quickly accumulate on blinds that are located in an active, moist area. Many can be negatively affected by the humidity, resulting in dry, faded or cracked textures.
Hubpages.com claims that
faux wood blinds
are not only resistant to this kind of heat, they are also very easy to wash, since the composite material consists of durable PVC. They are also very affordable and come in a wide range of colors, although the news source advises that people use more natural colors in beach houses to match the feeling of the outdoors.
The added effect is that these blinds still look just like the real thing. That means that you don't necessarily sacrifice decorative quality for something that can withstand the elements.
Bookmark/Share this page: