Creating an accessible home for the disabled and elderly with motorized blinds
Jun 29 2010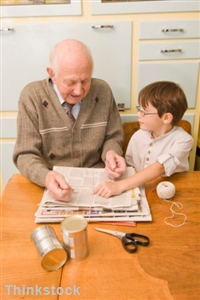 Creating an accessible home for the disabled and elderly with motorized blinds
Whether a disabled or elderly person is living in a home alone or with company, it's best to ensure that the house can be used by everyone. Tiresias.com and Family-Friendly-Fun.com list a number of ideas for making a home as accessible as possible.
Family-Friendly-Fun reports that round knobs should be replaced with levers on the doors, due to the fact that knobs can sometimes be a tricky or painful motion. Levers, on the other hand, are simple to push down.
Some devices that need to be manually turned on can also prove to be difficult to those suffering from arthritis, back pain or mobility impairment. Tiresias suggests that a simple solution to this problem may be the addition of automatic, motion-detecting features - this can help with the operation of sinks and lamps, especially.
Another important feature of any accessible home is
motorized blinds
. These can come in roller, Roman, solar screen or wood models and come with either a switch by the window or a remote control. The remote control is especially handy if one is sitting or lying down on the other side of the room and let the sun in or shut the blinds for privacy or sleep.
Bookmark/Share this page: