Select functional shades when decorating a nursery
May 25 2010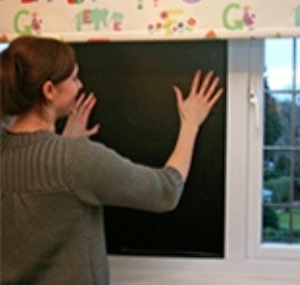 Select functional shades when decorating a nursery
When creating a combined office-and-nursery for expectant couple Chris Buck and Michelle Golden, designer Kevin Dumais told the New York Times that "It wasn't just about decorating a room [but involved] space planning and organizing and really making their existing space handle two purposes." New parents who are pressed for space can take a cue from Dumais and design a shared space.
According to the news outlet, Golden wanted "pieces that do double duty," but "nothing frivolous." Even accessories often regarded as purely decorative, such as
window shades
, can serve an important function in nurseries. Parents may want to consider investing in
blackout shades
, as babies may benefit from a dark room during their countless daytime naps.
Motorized shades are a great idea for nurseries as well. Because they are controlled by a remote, there are no cords hanging down from the windows, and parents won't have to worry about choking and strangulation hazards.
Designer Dan Vickery told HGTV.com that parents should install a dimmer switch in the nursery, as it is an inexpensive way to change the mood of the room when reading a bedtime story or playing after nap time.
Bookmark/Share this page: