John Gidding Light Filtering Roller Shades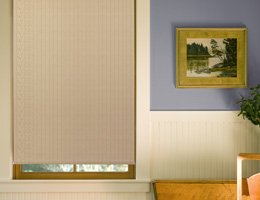 Bookmark/Share this product:
Instantly familiar, the John Gidding Collection of light filtering roller shades was inspired by materials that surround us in our daily lives. You'll find accents and details that enhance your windows in a stylish yet evocative way. Head rail upgrades, cordless controls and motorization options allow you to create a window shade that effortlessly integrates into the story of your life.

The John Gidding Collection re-imagines traditional fashion fabrics for the window in a way that's never been done before. The seam from designer jeans or the stitching from luxurious suits, these have been incorporated into the collection and you can choose to have the design accent either the right or left side of your window shade, offering a distinct look not found in other treatments.
Product Out Of Stock






This is a forum to ask product related questions that will be answered by our design consultants. If you have a question regarding an order or a customer service issue, please call us at (888) 633-7840 or use our
contact form
.
Approved questions and answers may take several days to appear on site but you will receive a quick response to your question.
Write a Review

No reviews yet.
Be the first to rate this product
.

Cassette Headrail
The cassette headrail comes with a matching fabric strip.
The shade is raised and lowered by a cord
The cassette headrail has an integrated reverse roll stop.
Price is based on the width of the shades
Headrail Measurement:
Inside mount, ordered width minus 3/8"
Outside mount, ordered width plus 3/16"
Fabric Measurement
Inside mount, ordered width minus 1 1/8"
Outside mount, ordered width minus 3/4"

Cordless Lift
Raise and lower your blinds without cords. This upgrade is great for homes with children because there are no dangerous lift cords. Not recommended for sizes wider than 96 inches.

Motorization
Make sure to order at least one remote to control your motorized shades. One remote can operate more than one shade. Raise and lower your window shades with the touch of a finger. Our remote controlled shades use a radio technology system. Cassette headrail upgrade is required for motorization on all roller shades.

Oil Rubbed Bronze Cassette Headrail
Upgrade to from a color coordinated painted headrail to oil rubbed bronze.

Remote - 5 Channel
Control up to 5 window shades or 5 groups of window shades with the same remote.
Shipping
Each of our blinds and shades are custom made to your specifications. You can expect them to arrive approximately 2 to 2 1/2 weeks after ordering. Standard shipping is UPS or FedEx ground.
Product Specifications
Width:
12" - 144"
Height:
12" - 144"
Free Features

Lift Cord
The lift cord is used to raise and lower the blinds. This option allows you to select the position of the cord on the blinds.
Need Help Finding Something?
At Blinds Chalet we can special order just about any window covering even if it's not on our website.

Call us at (888) 633-7840
or