Blinds Chalet Was Featured On The Rachael Ray Show
Nov 8 2012
6 Secrets to Decluttering & Downsizing Your Home Without Stress
Nov 1 2012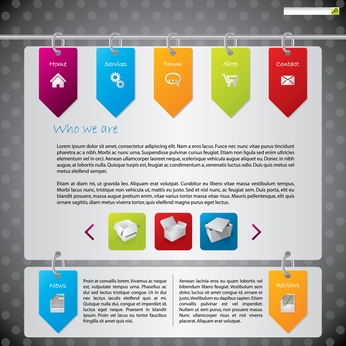 Shows like "
Hoarders
" have brought light to cluttered homes overrun with clothes, food, knick-knacks and too much stuff. Decluttering or downsizing your home doesn't have to take an army of people, just great tips and a positive attitude. Just remember, tangible stuff is just that, but memories last a lifetime. Here are 6 stress-free tips for decluttering your home:
Read Full Post »
Tips on Choosing the Perfect Area Rug
Oct 30 2012
Anyone who is interested in interior design knows that a rug has the power to transform an entire room. For this reason, there are several factors that you need to carefully consider when shopping for an area rug. In this article, we reveal these factors and tell you everything you need to know in order to choose the ideal rug for any room.
Read Full Post »
Theme Bedroom Ideas
Oct 30 2012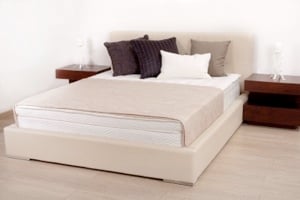 We all want to make our bedrooms special. They are supposed to be a relaxing getaway, somewhere we can go to feel really at peace. They can also be the place where our personalities really come out. After all, only you and maybe your partner will ever see the inside of your bedroom. Children's bedrooms are a wonderland of opportunity to be creative as well. Here are some great themed bedroom ideas that could work in your home:
Read Full Post »
Five Great Ways To Cut Costs On Your Next Home Improvement Project
Sep 24 2012
You want to freshen up the look of your home without busting your budget. Fortunately, you have options that can produce great looking results that look like you spent a fortune. Especially if you're willing to use a bit of elbow grease, you can make small changes that significantly enhance the look and feel of your home.
Read Full Post »
Unique Ways To Make Small Spaces In Your Home Feel Large
Sep 17 2012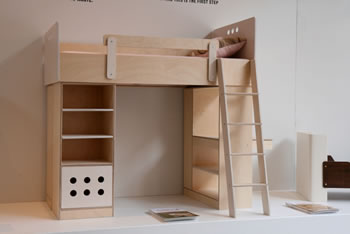 Does your home feel less cozy and more like the-walls-are-closing-in? Frankly, do you feel downright claustrophobic about sixty seconds after closing the front door? Having to live in a small space may not be unexpected based on your desired location, the size of your household, your budget, or your needs; however, that doesn't make it any less unpleasant. Before you take a sledgehammer to the nearest wall, phone a moving company, or convince yourself the air supply really is running short in your limited space try the following tips to make your small space feel larger.
Read Full Post »
A Look At Three Important Products That Allow You To Create A Custom Home Theater
Sep 6 2012
With the rise of ticket prices and annoying audience members, people are starting to create custom home theaters. Physical and digital media options are vast and the quality is good. WIth the cost of projectors decreasing, you can purchase a screen and projector for the cost of a large flat screen television. Most large televisions are about seventy inches. You can design a one hundred and fifty inch projection system for about the same price. Some are taking custom home theaters to a whole new level. Just look at the amazing Dark Knight Rises custom theater below.
Read Full Post »
How To Decorate Your Home With Handmade Accessories
Aug 28 2012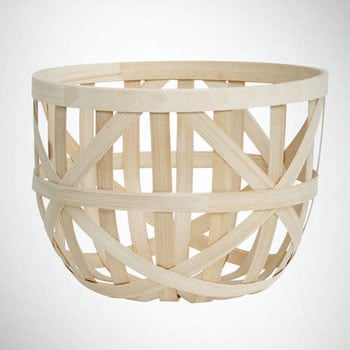 Home accessories are often what makes the difference between a bland, boring interior or something that completely blows you away. Many of the best examples of
home accessories
are also handmade, giving a natural, authentic feel to any home. The great thing about interior design aspects such as these is that they can fit into any style of home. Whether you are going for a modern look or something with more of a vintage twist, there are numerous ways in which you can use these to boost the interior of your home. We looked at our favorite ideas, and where they can be best used around the home.
Read Full Post »
How Using A Simple Light Bulb Can Improve Your Productivity
Aug 24 2012
How to Choose Your Home Spa for an Ultimate Rejuvenating Experience
Aug 24 2012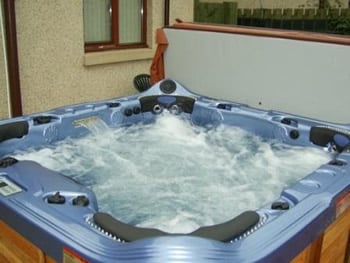 Buying a spa for your home is amongst the most rewarding investments you can ever make. But to get the most out of your spa it is vital that you know how to choose the right spa for your home that fits best to your desires and needs.
Read Full Post »
Tips On Maximizing The Space In Your Child's Bedroom
Aug 20 2012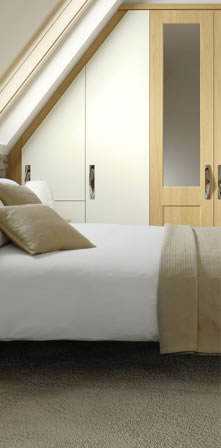 Ironically it is the smallest member of the household that normally requires the maximum amount of space. However creating space for toys, activities, homework and sleeping may pose a challenge when you don't have the luxury of a lot of space. Yet if sufficient room is created for space, your child will be less likely to move their toys from room to room making it easier for you to keep on top of things.
A child's room however small can be cleverly designed to create a creative space as well as a relaxing haven. Children need an organised space where they can feel secure and relaxed whilst being able to express their creativity. In order to create this balance it's a good idea to look at the layout. By simply changing the position of the bed away from toys it will help a child associate one part for playing and one for relaxing.
Firstly throw away any broken toys or old clothing. Donate or sell items that no longer fit or toys that aren't played with anymore. This will allow you to free up some space right away. A clutter free space will instantly make a room look more spacious and will help a child relax. In addition ensure you child has a laundry hamper so they have somewhere to put dirty clothes rather than strewn along the floor.
A sofa bed is a good way to create space as it doesn't sacrifice an open area and makes the room look bigger. The extra space can then be used for activities. There are also high raised beds known as "cabin beds" or "loft beds" which can include a desk, wardrobe and drawers underneath to create compact storage and be multifunctional. If there is more than one child, bunk beds are a great space saving solution when children are young.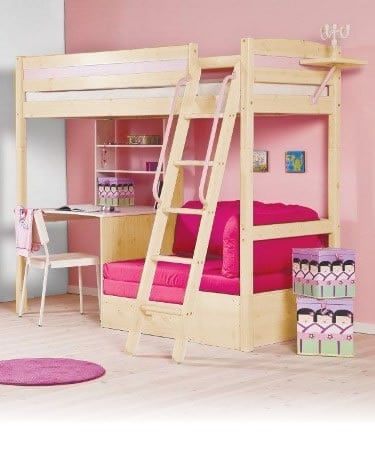 As a child's prerogative is to play you may need ample storage to tidy away games and toys. A child's bedroom has multiple purposes so it is vital to ensure that no corner goes unused as this can count as extra space. Mount the television to the wall and hang small toy hammocks in the corner of the room to keep cuddly toys in one place. Use corner stacking bins for arts and crafts and storage boxes for toys under the bed. Create a ledge or shelves in the room to display trophies, trinkets or dolls. The back of the door can also be used to hang coats or dressing gowns.
A great way of giving the illusion of a larger expanse of space is to use stripes on the walls. Vertical stripes will make the room look taller while horizontal stripes make the room appear wider. Painting the room in lighter colours will make the room more light and airy and generally bigger.
Whether the bedroom is large or you are limited on space, fitted wardrobes are a good option to maximise storage space. As well as toy storage, clothing storage is just as important. Children may need multiple combinations of clothes for school, sports, dancing and the weekend so fitted wardrobes will be ideal to encompass all of that. Built in wardrobes can be created in spaces that would not normally be been used such as alcoves or angular walls where free standing wardrobes wouldn't normally fit. Fitted wardrobes can have drawers at the bottom and additional shelves inside that cleverly cover everything up.
With a smaller room the key is careful planning as well as utilising all space in creative ways. With a few minor changes you can maximise the space in your child's room without having to compromise.
Read Full Post »
Seating Options For Your Living Room
Aug 17 2012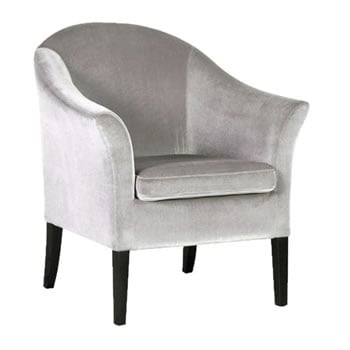 A living room can be considered as a communal room in the house as it is in this room that family and friends get together to relax and socialize. Moreover since the living room is the first place where your visitors step in, one need to provide the best impression as far as living room is concerned.
Read Full Post »
Why Using Acrylic Prints Will Inspire Your Home
Aug 2 2012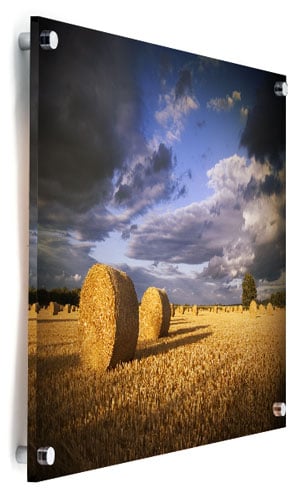 When you decide your home needs a fresh lick of paint and some new design accessories you may look towards a couple of art prints to liven up the walls. Traditionally many homeowners bought framed prints, paintings or even canvas art. Now there is a new and contemporary print media called acrylic art that will help create a modern theme to your home decor.
Read Full Post »
Five Tips For Building A Spacious Home Office With Examples
Aug 2 2012
What To Look For When Choosing A New Carpet For Your Home
Aug 1 2012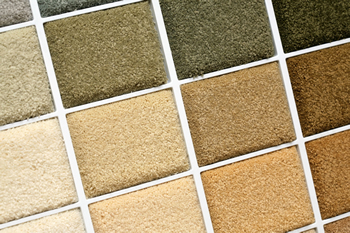 If you are choosing a carpet for your home, then what you will find is a broad range of carpets and piles to choose from. Choosing a new carpet for any room in your home can be a daunting process because of the huge amount of options available. Here we will outline the most important things to consider when you are choosing a carpet for your home.
Read Full Post »
Seven Fresh Ways To Decorate Your College Dorm Room
Jul 31 2012
A dorm room can be many things. In fact, when you're in college, it is basically the only space you have for all things, including sleep, work, play and food. That's why decorating your dorm room shouldn't be seen as frivolous. It's actually the perfect way to give yourself the space you need to live your best college life. If you're feeling stuck on ideas for turning your dorm room from drab to fab, check out some of these fresh (and pocketbook-friendly) tips to decorate your dorm room easily.
Read Full Post »
How To Give Your Home That Vintage Look And Feel
Jul 30 2012
The vintage look is classic and creative. This style also has a lot of personality and flexibility. Knowing how to properly implement this look is key, however, because it can be a bit tricky when mixed with other elements. To add charm and comfort to your home, vintage is definitely the way to go.
Read Full Post »
Create A Unique Look With Color-in Kids Bedroom Wallpaper
Jul 18 2012
If your children's wallpaper doodling is driving you mad, what you need is color-in wallpaper. Kids love getting creative with bright colors, bringing art to life and depending on their age, they really don't care where they ink their imagination. So letting them loose on their own wallpaper and being able to praise them for their art is a fantastic combination for the whole family.
Read Full Post »
How To Give Your Kitchen A Vintage Feel
Jul 16 2012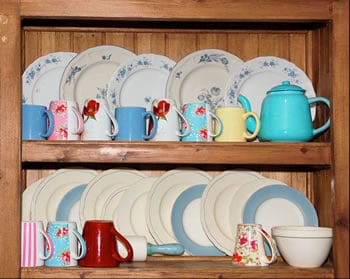 The kitchen is the ideal place to create a vintage look, as there are so many accessories and color schemes for this room that immediately suggest a funky retro vibe. Most of the time, our guests end up in our kitchens, and as the heart of the home, it's the perfect place to wow visitors with a quirky and unusual design theme.
Read Full Post »
Improve The Look and Design of Your Home With Majestic Sun Awnings
Jul 2 2012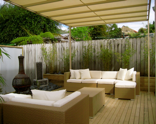 Sun awnings do not only protect your home from the blazing sun, they are a great way to add décor to the home. You can choose to install stationary awnings, or opt for a retractable awning, either way; they can add beauty to your home, and protect your family from the sun's harmful ultraviolet rays.
Read Full Post »
Benefits of synthetic (PU) contemporary garden furniture
Jun 26 2012
In these tough economic times choosing to purchase a luxury outdoor sofa or garden sofa set may seem like an unnecessary indulgence. There is a common misconception in the UK that luxury outdoor sofa ranges also feature luxury prices tags. Whilst its certainly true that there are some rattan outdoor furniture ranges offered by shops and online retailers that are prohibitively expensive, it is possible to find a cost-effective luxury outdoor sofa or sofa set that will provide you with value for money and a great way to relax and enjoy your garden in the fine summer weather. It's a fantastic feeling to be relaxing on your patio or deck area looking at your garden on a hot summer's day. Garden sofa sets are also great for entertaining family and friends.
Read Full Post »
The Power of Office Design in Employee Motivation
Jun 19 2012
Did you know that how your office looks can really change the way your employees feel about their work? A well-designed office and effectively chosen business art can help motivate employees to do their best and feel proud to work there. Poorly designed offices only lead to employee dissatisfaction and a poor worth ethic. Simply by changing the appearance of your office, you can help improve employee motivation in the following ways:
Read Full Post »
Wallpaper Versus Paint. What Is The Right Choice For Your Home?
Jun 15 2012
Home decoration is a very serious undertaking, as you will be living with your results for a rather long time (depending upon how committed you are to change). It is always a good idea to do as much preparation, planning and research as possible before jumping into a new project. Especially when decorating the room in any permanent sense, such as flooring, fixtures, or wall coverings. Toward this end, let's examine the difference between wallpaper and paint, so that you can make an informed and intelligent decision for your next exciting room changing project.
Read Full Post »
Burglary Prevention That Doesn't Ruin Your Home Design
Jun 15 2012
Homeowners invest time and money in creating attractive landscaping and beautiful home design. These elements add value to the home, and marring an attractive home with ugly security cameras or alarm stickers definitely puts a damper on the home's curb appeal. Fortunately, several landscaping and home design elements protect a home without sacrificing beauty. You can also prepare for the worst case scenario by implementing neighborhood watch programs, buying the appropriate homeowners insurance from a company like
Kemper Direct Insurance
, and generally being vigilant about your surroundings.
Read Full Post »
5 Must Have Accessories For Your Home
Jun 12 2012
Your home is one of the biggest and most obvious expressions of your personal style and personality, and getting it just right is a passion for many homeowners. While there are certain clear trends in the way in which people choose to decorate their homes, both inside and out, some fundamental style aspects remain classic and timeless. If you are unsure about the best way to make your home look classy and not contrived, there are a number of things that you can do to ensure your home looks the part.
Read Full Post »
How to choose the right headboard for your bed
Jun 11 2012
If you are struggling for ways to switch up your bedroom décor without calling in a professional, a new headboard could be just the thing you're looking for. Changing the way your bed looks can create a dramatic difference in the room, and could be a lot easier than giving the room a new paint job.
Read Full Post »
Top Ten Tools For Home Improvement
May 25 2012
Every home should have a set of tools available for use when the need arises. Having a good selection of tools at home means that you are prepared for any home improvements you wish to make. It is also useful to have a selection of tools in case of DIY problems, the odd broken cupboard or door handle can all be fixed with the great selection of simple tools listed below.
Read Full Post »
Dangers Of Moisture, When Heating Equipment Really Helps.
May 21 2012
Conducting home renovations during the autumn and winter months will throw up a range of moisture and damp problems, which are often avoided instead of solved. If you are making changes to your home around these times, you are likely to encounter a number of problems, which can be easily solved, with a range of heating solutions that are out there. Expensive to purchase yet very cost effective to rent, professional heating equipment can really help you if you are encountering any of the following issues whilst renovating your home:
Read Full Post »
Home Makeover Tips
May 17 2012
When you decide on giving your home a makeover, a lot of things are involved. You don't just want to buy a few pieces of furniture, paint the walls and buy some art to hang at specific areas, you want to change the way it looks and feels too. This is quite a bit of a challenge to take on for any woman. It takes meticulous planning, shopping, having a broad vision of the end result, and a lot of help. Many people these days prefer hiring a reputable interior designer to do the job. There are more than plenty interior design firms spread across the country that take on such work and execute it brilliantly. The one drawback though is that even if it is your vision that has been translated into the home, the detailing is definitely not yours. Plus, giving the job to someone else can never give you the satisfaction you might have in doing the designing yourself.
Read Full Post »
Cleaning Tips For Bathroom Countertops
May 15 2012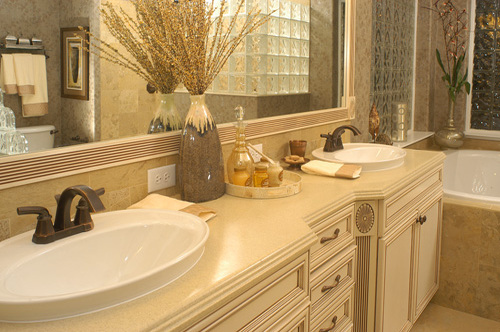 Bathroom countertops are made from a variety of different materials, placed on cabinets and vanities alike. Whether you have a marble, laminate or granite countertop, each has its own beautiful look, giving the room a unique atmosphere. However, if you don't keep countertops clean, then it may cause irreparable damage, diminishing the overall ambiance of your home.
Read Full Post »
Residential Outdoor Lighting Guide
May 15 2012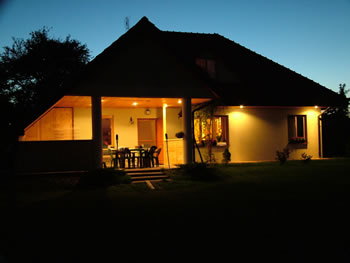 Residential Outdoor Lighting Guide
Read Full Post »
Remodel Your Home to Make It More Saleable
May 11 2012
Are you planning to sell your house and are not getting any good offers? The easiest way to bring in more buyers is to remodel the house. Sounds like a tough nut to crack? Well, it is. Unless you break it down to small manageable units anything is too tough. But if you break it down, even remodeling your entire house will be a breeze. Handling the whole project yourself might take more time than when it is being done by professionals but it will definitely come cheap compared to hiring workers and architects. Also, you can do things your own way. Discussed below are a few tips to help you with the work and these are very useful even if you are a complete novice.
Read Full Post »
Four Steps To Planning And Designing For Your New Space
May 9 2012
Imagine the scene: you're about to move into a new house, apartment, or hole in the wall, and it's a space that you really want to design for. For months you've been diligent about jotting down interesting design tips and helpful hints from industry experts across various home décor blogs and magazines. Now it's time for you to realize your interior design ambitions in a space that you can call your own, something uniquely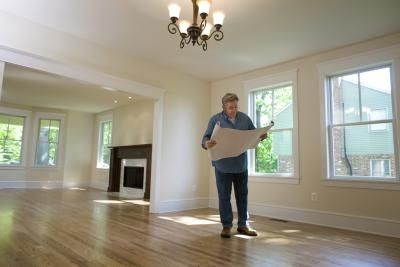 and unapologetically you. This is your time to shine.
Read Full Post »
Barriers That Protect And Fortify
May 8 2012
Any construction, no matter how big or small it might be, has doors or gates to protect the inner premises. It helps in maintaining the privacy of the house. Doors protect a house from trespassers and burglars. So it is important that doors are built strong. Gates are common in individual houses as there may be a garden or open space between the house and the main gate. Apartments usually have doors as there is no space for gates.
Read Full Post »
Broken Balusters And The Easy Way To Repair Them
May 4 2012
A loose or broken baluster is not only unaesthetic but it could also turn out to be dangerous. It is relatively easy to make repairs in case you understand the way the pieces are secured. In the majority of the cases the bottom is cut in a fan shape and interlocked to the edge of the thread prior to the appliance of the noosing.
Read Full Post »
Types of Residential Furnace Filters - Advantages and Disadvantages
May 2 2012
Furnace filters were originally intended to protect the inner workings of the furnace itself by keeping excess dust and debris from collecting on the fans and in the ducts. A Buildup of dust and other particles in the furnace and ductwork reduces the efficiency of the furnace and will eventually ruin the furnace. Today, while protecting the furnace and ducts is still an important function of the furnace filters, they also serve to keep many allergens, pollution and dust out of the air in the home.
Read Full Post »
How To Create A Bigger Sense Of Space In Your Home
May 1 2012
If you are not able to knock out a few walls to give yourself a bigger space, you are going to have to get a little more creative. Even if you think that you have the most closed in space around, there are many things that you can do to give the feeling of a bigger space.
Read Full Post »
Electric Fireplace Entertainment Centers Are The Perfect Fit
Apr 24 2012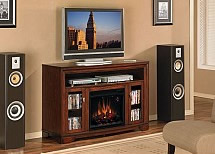 The electric fireplace entertainment center is a truly unique entertainment center that has brought together a way to relax and be entertained at the same time. This very amazing center will provide style and functionality to your home. It is a fireplace that once you create decor around it becomes the focal point of your living room. Adding a mantel is a way to create a custom look that will not only add style but a bit of life as well. The entertainment center needs no dressing up to add life to a room with the right television you will have created the ultimate media room. With the fireplace entertainment center you get the best both worlds have to offer at the same time.
Read Full Post »
Remodeling your Bathroom? 5 Popular Bathroom Design Styles
Apr 24 2012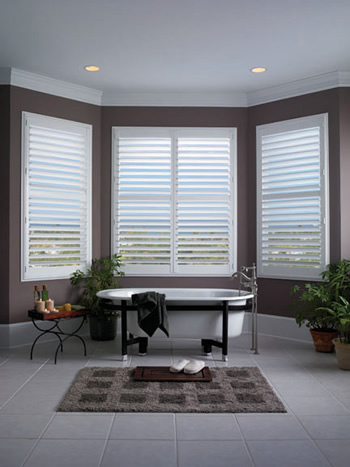 When remodeling your bathroom, it's critical that you choose a style that fits your personal taste. To do this, there are a number of routes you can take. Design your bathroom based on color and furniture preference, or model it after a popular design style. While you can utilize a mix of both, choosing a popular style will give your vision direction and focus. Here are 5 design styles to get you started.
Read Full Post »
Top Home Decorating Tips
Apr 20 2012
Home decorating can be a simple assignment with the right ingredients even if you are the 'not-so-creative' type of a person. Careful preparation and a clear idea of your goals can ensure that your decorating targets are achieved without confusion and discomfort.
Read Full Post »
Hire An Interior Decorator For Your Dream Home
Apr 20 2012
Have you just bought an unfurnished house? Then, you will have to decorate it. You can either do it yourself or hire a professional interior decorator. Needless to say, the former is always the better and the more rewarding option. That way you will be able to decorate your home just the way you want it. Home interior design does not mean that you will turn your home into a museum. Make sure that your home remains habitable. It is not always easy for us to know what is best for our homes or what will suit it. So, it is best to hire a professional interior designer. No matter who is decorating, you will have to spend money. So, why not do it right the first time?
Read Full Post »
Home Garden Design: A Short History
Apr 18 2012
Almost as far back as when civilized people first moved out of caves and into man-made homes, they have enjoyed decorating their outside living space with purposely planted trees, flora and other ornamental growth. Once mainly an activity of the wealthy, home garden design has evolved over the years from enormous landscapes that required a large staff to maintain to smaller and simpler, but no less beautiful, home gardens that may be enjoyed by anyone.
Read Full Post »
3 Colors to Paint Your Bathroom and What They Mean
Apr 14 2012
When remodeling a room, it is important to carefully consider the color that you want the room to be. Many people will not repaint a room for many years to come, in particular the bathroom, so it is crucial that you pick a color that you are comfortable with and will enjoy for many years to come. Each color has its own special meaning and can unknowingly produce certain emotions in visitors to the room. Bathrooms are no different. A careful color selection that matches the meaning and feeling you want to convey, the proportion of the room and your decorating style can ensure that you wind up with a color that you will love for years to come. Here are three options that are worth considering.
Read Full Post »
How to get organized for a home improvement project
Apr 12 2012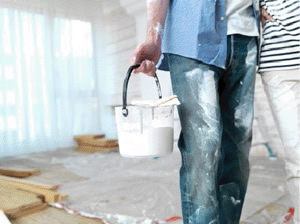 Whether professionals will be renovating your home or you'll be working on a DIY home improvement project, you'll need to organize your home furnishings and belongings. Getting organized for a home improvement project isn't easy, especially if you've let your home become cluttered and disorganized. Fortunately, if you go about organizing in a strategic manner, preparing for your home improvement project won't be too much of a hassle. Here are some things you can do to get your home organized:
Read Full Post »
Interior Design: The Mistakes That Everybody Makes!
Mar 30 2012
No one would deny that interior design is a satisfying and fulfilling way of spending your time. However, it can also be a bit intimidating if it's your first foray: after all, you're spending a lot of money and won't want any of it to be wasted. That's why I've come up with this little piece on the five most common interior design mistakes that people make:
Read Full Post »
Tips For Decorating Your Home On A Budget
Mar 29 2012
Decorating a home on a budget is one of the toughest tasks. We all want our homes to look great but for the majority of us we don't have unlimited budgets. This doesn't mean that you have to settle for junk and with these tips below you should be able to have a room that looks great without breaking the bank.
Read Full Post »
Top 10 Interior Design Blogs
Sep 30 2011
Blinds Chalet
understands the importance of good room design. When designing a room, choosing the right window treatments is extremely important. But, window
blinds
are just one part of the design process. We thought it would be a good idea to offer our top ten interior design blogs. This information is to help those who are looking for ideas and solutions for their design needs. Whether you are looking to add
wood blinds
to a room or purchasing
shutters
for your whole home, the resources available on these blogs will help you immensely with your design decisions. This list was compiled using a strict criteria and from our own personal experience. Our focus was on the information available, quality of the contributors and the website's ease of use in accessing that information.
Read Full Post »