At Blinds Chalet we know there are many options for window treatments. To help simply your choice, Blinds Chalet has created the following list of our best selling collections. Shop our best selling blinds and shades and see which types of window treatments are the mot popular amoung our customers.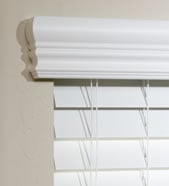 One of the most popular window blinds, faux wood blinds are made to look like real wood blinds. Using slats made from synthetic materials, faux wood blinds are less expensive than real wood blinds, making them on the the best selling window blinds.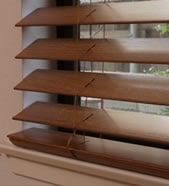 Wood blinds have always been a popular window treatment. Made with real wood slats that are either painted or stained. Wood is always a popular choice for home furnishings and window blinds are no different. Accent the rest of your home decor with mathing real wooden blinds.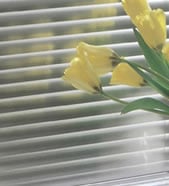 Aluminum mini blinds are one of the least inexpensive window blinds making them very popular. Aluminum blinds are also available in a wide assortment of colors including brushed metal.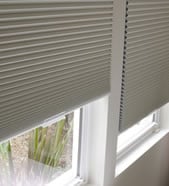 Cellular shades are one of the best insulating blinds. The unique honeycomb fabric allows these window shades to lower energy bills by creating a barrier between the outside and your home.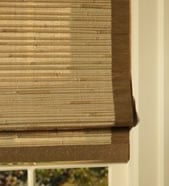 Bamboo shades are made from natural materials and very eco-friendly. This earth friendly feature has made them one of the top selling window shades.