Designer: Collections should be shown to full advantage
Sep 21 2011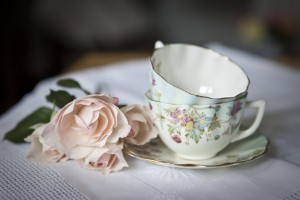 Collections, from action figures to floral china pieces, give personality to a room.
Included on every designer's list of decorating suggestions is some advice on how to personalize one's space. "Make it your own," they say.
But when home decorators have an extensive collection, they worry about whether they should locate their possessions in one space or spread them around to create different focal points. And if their décor is modern, but the collection is traditional - how do they meld the two together?
According to Houston interior designer and writer Leslie Sarmiento, showing off a collection doesn't have to have a cluttered look.
"Our possessions are a reflection of who we are, where we've been, and where we're going," she said in a release. "Just because you're redecorating, doesn't mean you have to shed your identity."
When she is counseling her clients, Sarmiento starts by advising them to look upon their collected items as an important part of the décor and to decorate around them.
Scale should play a big role in deciding where to place pieces. Small items should be on small shelves, larger pieces belong on large, longer surfaces. Otherwise, they look imbalanced.
Sarmiento said neutral wall colors are well suited as a backdrop for the many hues of a collection. "Be proud of the posters, paintings, or photographs you've collected over the years," she stated. "This year's neutral - taupe - is a great accent color that will properly frame and show off your favorite artwork."
Window coverings
can be viewed in the same way. By offsetting a collection with a treatment that complements rather than detracts from a display of collectibles, home decorators are creating a harmonious overall look.
Buying custom
blinds and shades
online from Blinds Chalet ensures that consumers have a look that is personalized for their homes in much the same way their collectibles are. For instance, for a collection that is close to a window, consumers might consider
solar screen shades
that block sun damage to their precious belongings.
Blinds Chalet has ongoing sales and discount coupons that make high quality window coverings affordable as well as customized to a client's needs and taste.
Care should also be taken when collections are housed in curio cases or in a certain corner. They should tie in with the furniture and soft furnishings around them as much as possible so there isn't a disconnect between all elements of the room.
Bookmark/Share this page: