5 Simple Ways to Bring Understated Elegance to Your Home
Mar 6 2014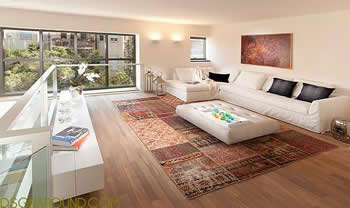 Most homes consist of the same type of furniture and styles for settings that can easily begin to blend and look similar to one another. Although it can be easy to neglect your home's decor with day to day living, there are a few practical ways of adding elegance for an interior space that looks gorgeous.
1. Use Upholstered Furniture
Upholstered furniture is handcrafted to last for several decades and looks both regal and sophisticated in the home. Place an upholstered chair in the entryway of your home for an inviting look that sets the stage. Add a single decorative pillow to the chair for added detail. You can also add upholstered headboards to beds for an easy way of creating a dramatic focal point in each room.
2. Add Window Treatments
Curtains are similar to artwork, as they dress up the walls and will determine the overall tone of the home. Carefully choose the window treatments to complement the surrounding shades in the decor, as well as the paint on the walls. Bold patterns and prints can be used for an elegant style that looks expensive. Use sheer curtains to allow light in while maintaining privacy.
3. Use Oversized Rugs
Oversized rugs work to section off furniture and allow it to look organized in the home by bringing it in all together. It also adds detail to otherwise bare floors for extra comfort and warmth. For living rooms, opt for chevron print rugs or shag rugs for a style that is timeless and will prevent the room from looking bland.
4. Incorporate Brass Details
Brass is now considered the new gold, as professional designers and stylists are recommending that brass details are used throughout your space for trendy and chic details. Use lamps or
Heritage House Clocks
with brass details for a style that nods to the '70s and still looks modern. The metallic details will offset basic shades and add elegance to traditional items.
5. Dress Up the Dining Table
Instead of piling the dining table with paperwork or fake flowers, stage the space and make it appear professional with high-end table settings. Use classy placemats, cloth napkins, and rustic candles for the centerpiece for a sophisticated style that will dress up the dining room. Work the table setting around the season and use cushioned chairs to match the elegant table decor.
Post a Comment