Pinterest to Pro: All you Need to Know About Tools and Hardware
Jan 3 2014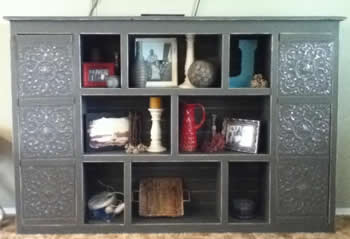 Maybe you'd like to do some home repairs or construction yourself. The satisfaction of having performed your own fix-up jobs or built an addition to your living space (plus saving a bundle by not calling in repair or construction people) is worth the effort. But what tools and hardware are necessary? Here are some basic items that no do-it-yourselfer should be without.
Tool sets:
These come in a variety of types: wrench, screwdriver, socket, and mechanics. They have a wide array of heads and attachments, so they will fit any screw or bolt. Look for a set that includes hex wrenches (also referred to as hex keys, and Allen wrenches). These hexagonal screw heads are quite common, and can be found on everything from Ikea furniture to bicycles.
Sockets and ratchets:
They are indispensable for loosening nuts and bolts in hard-to-reach places. If you're facing a plumbing job, these tools are staple items. The sheer number of ratchets might seem like more than you need, but you'll be grateful for the variety when you need to switch between US and metric sized wrenches, or use multiple sized wrenches on one project.
Hammers and pliers:
These might sound like no-brainers, but their versatility makes them essential components in every tool kit. There are a variety of different hammers and pliers designed for different jobs that you could use. Vise grip pliers, for example, save you the effort and double as clamps if you need to hold two thin objects together. Channel lock pliers are built to resize, with two parallel pads that grip pipes and help with plumbing. Before you start a project make sure you have the right type of tools to get it done.
Power drills:
If you're doing a heavier job, or need to insert screws into metal or another hard-to-screw material, this tool is vital. Their screw-removal feature adds to their utility. Power drills are great for small projects as well, and can help you drill everything from pilot holes for wider screws, to holes for your curtain rod anchors.
Measuring and layout tools:
Whether you're planning a new countertop or a deck, these items definitely belong in your toolbox. Measuring tapes, levels, and fine point markers are basic materials. You might have a good eye, but you would hate to invest time and money into a project, just to have it be lopsided or uneven.
Nails, screws and bolts:
These come in a variety of sizes (from less an inch to over six inches) and strengths. If your job is heavy-duty, you using strong materials such as metal, or yours is an outdoor project, carriage and lag bolts are just what the builder ordered.
Wholesalebolts.com/carriage-bolts.aspx
shows the varieties of these hardware items. When you
buy large lag bolts
, be aware that they may require nuts—which add to the strength of the bolt itself.
Hangers and racks:
These indispensable items will keep your living space neat and attractive. Instead of the nearest sofa, chair, or table (or floor, if you've got kids), you'll have a place to hang up outdoor wear.
Now that you know the tools and hardware that belong in every tool storage area, you're ready to begin any fix-it or home beautification project. You are sure to be proud of the results, and so will your family.
Post a Comment