Make Your Own Window Shades
Oct 24 2013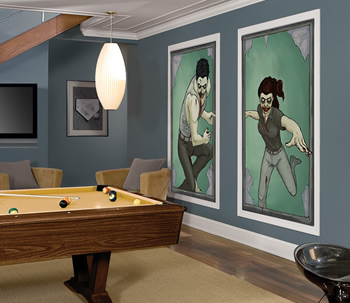 For Halloween this year, one of our employees thought he would create his very own zombie shade. This particular employee is a huge fan of the Walking Dead; while he was going through the steps of designing and ordering his shades we thought of something, why don't we offer the ability for all of our customers to design their own window coverings however they would like?
Below we have listed the steps on how to order these unique, custom made shades, and some examples of what others have done. Blinds Chalet has made it possible for you to order your very own one of a kind window treatment!
So with that introduction lets get into what it takes to create your own window treatment. We have compressed it down into five easy steps. These steps will need to be taken on our
Custom Logo and Graphic Roller Shades
Page. I will list them below:
Step 1:
Click on "Design & Order" in the orange box.
Step 2:
Plugin the dimensions of your window opening and select your mounting type.
You can choose from inside or outside mount. If you need help with measuring or simply want to know the difference between inside and outside mount, you can view the video below.
Step 3:
Choose other features and upgrades that you would like to have on your roller shade and then complete your order by checking out or calling to speak with one of our design consultants at 1-888-633-7840.
Step 4:
You will need to contact one of our design consultants in order to send us a digital copy of the graphic or image that you want to use. Please keep in mind that we cannot print anything that is copyrighted, without proper permission. Also, if you require us to manipulate your artwork there could be additional fees involved; however, that is not usually the case.
Step 5:
Approve the proof that one of our design consultants will send you – it will be a copy of what your shades will look like when you receive them. After the proof has been approved we will begin production on your custom window shades. If you respond quickly, we can have your shade or shades to you within two to three weeks.
That's it! Just five simple steps, and you can create your very own unique window treatments; the sky is the limit on what you can create. We have customers print pictures of their favorite vacation spots, animals, or even automobiles. Enjoy the freedom of designing what you want to have in your windows at home or even at your office. Feel free to call or chat with us if you have any questions.
Click to Make Your Own Shades Now!
You can also order the zombie shade simply by contacting us.
Examples of custom shade designs: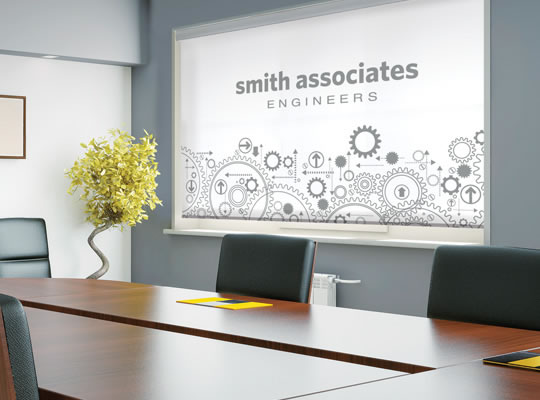 Custom Designed Shade With Company Logo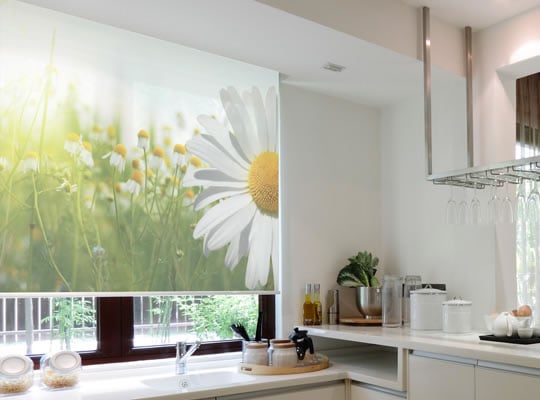 Custom Shade With Customer Photo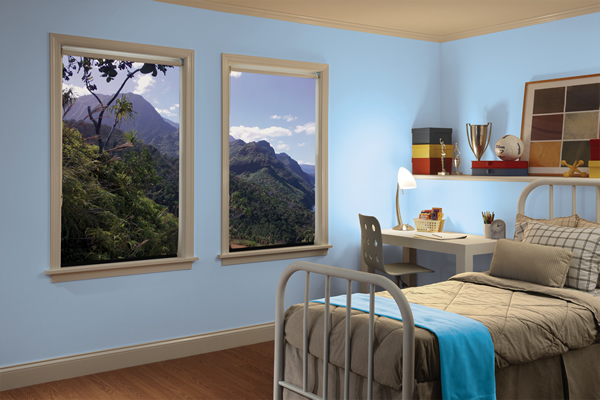 Custom Shade With Customer Photo On Side By Side Shades
Post a Comment