Autumn Pest Prevention Basics for Indoors & Outdoors

Autumn Pest Prevention Basics for Indoors & Outdoors
Oct 24 2013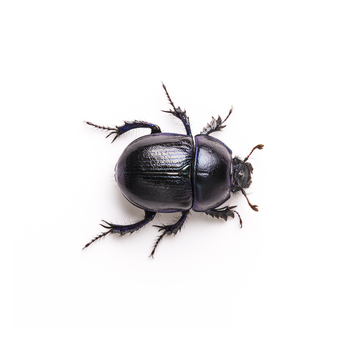 Gear up for winter during these autumn months with a top-notch pest prevention plan. Just as you want cozy shelter for cold temperatures, so do common pests. Clean up and pest-proof your home and yard to ward off unwanted guests that can do thousands of dollars in damage.
Indoor Pest Prevention Tips
The
National Pest Management Association
offers several tips for safeguarding your home from pests. Take a weekend and check these items off your home maintenance list to keep rodents, cockroaches, ants, and spiders out of the house:
Safeguard pantry items. Cockroaches, pantry moths, ants, and other household pests can climb into bagged or boxed pantry items. Keep pests out of your family's food and switch to food-grade plastic or glass containers.
Caulk drafty windows and doors. Not only will caulking interior door and window frames seal hot air in the house and lower utility bills, it will keep pests from entering.
Elevate items. As The Family Handyman notes, elevating items off the floor can help you spot signs of pests and prevent them from getting into pet food or other bulk items.
Use a fruit fly trap. When produce is ripe, it can contain fruit files or fly eggs. Use a yeast or vinegar trap to trap flies before they take over your kitchen.
Dehumidify your basement. If spiders have set up camp in your basement, use a dehumidifier to maintain 40 percent humidity and a broom to sweep away cobwebs. You'll notice far less spiders.
Outdoor Pest Prevention Pointers
A clean, properly maintained yard and a tightly sealed home is far less attractive to pests. Keep your dwelling and property pest-free with these pointers.
Screen chimneys and vents. Screening off chimneys and vents prevents pests, birds and bats from crawling inside to make a winter home.
Seal exterior cracks. Seal the foundation, exterior window frames, utility pipes, and vents with caulk. If you notice gaps between the siding and trim, caulk these too.
Trim trees and bushes. Trees and bushes can serve as convenient walkways into your home. Trim these away from the house to prevent pests from crawling up the wood and into your home. Also, remove pest-attracting deadwood. If you have a lot of tall trees, research a scissor lift for rent. Then you can reach high branches to trim. It's also handy for caulking and sealing windows and vents as well.
Clean up the yard. As you weed garden beds and rake leaves, get rid of yard waste such as leaves and wood, which pests enjoy. Move any firewood at least 20 feet away from the house.
If you notice insects or mice droppings, use traps to eliminate pests. If you have pets or young children, use a pest trap that's not hazardous to your pet or family.
Scott Green
Scott started cleaning toilets at his dad's hardware store when he was 14. Now he writes about small businesses.
Post a Comment