Safety Of Children In The Garden
Jul 1 2013
Garden may be the best place for the family to relax. It can also be a dangerous place, especially if you have kids. Remember that kids love to explore and are always searching for something new to play with. There are many things that you need to take care of for your garden to be a secure place you will feel comfortable letting your children play in. The following information will help you recognize the potential dangers that an unsecured garden holds that you might not even be aware of, and the ways to avoid them.
Decking
Laying decking in your garden
is important. This ensures that the kids do not end up hitting the hard concrete while playing. It is even better if make sure that the garden does not have any hard surfaces at all.
Secure Garden Fence
A good and secure fence is of paramount importance. Care should be taken that the door of the fence is properly locked at all times. Any holes in the fence should be immediately covered up, as they tend to get bigger in time. This ensures that the toddlers do not end up in the neighbor's garden , or even worse, on the street.
Hide the gardening equipment
Gardening equipment such as lawn movers, hedge trimmers, forks, etc. should not be left in a place accessible to children. As soon as you finish your gardening chores, store the equipment in such a place that children won't be able to find or reach it, such as a locked shed.
Remove Poisonous Plants
Children tend to put everything in their mouths, especially when you aren't looking. It would be wise to take away all poisonous plants from the garden, as they have the potential to make your kids sick.
Also, harmful chemicals such as pesticides and insecticides used for gardening should be placed out of reach of the younger ones, in order to avoid any unwanted circumstances. Like with tools, it is best to keep them out of reach, in a safe and locked place.
Insects
Though most of the insects in the garden do not cause any serious harm, few of them may be dangerous. You should educate your children about measures they need to take if they are stung by spiders, wasps or any other kind of insect for that matter. It is advised that you have
first aid prepared
so you can act immediately in case of emergency.
Water Fountains
Even an inch of water in the fountain base can be dangerous for toddlers. You can make your fountain a safer place by reducing the depth of the water level at the base to less than an inch, and also by filling it with attractive stones.
Swimming Pools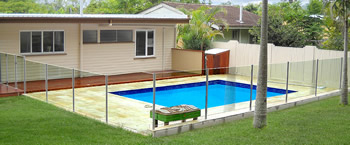 />Having a swimming pool in your garden can be a blessing in disguise during hot summers. On the other hand, it can also be a curse if not protected well, as pool safety should be a big concern through the year. Care should be taken that the pools are located a farther from the entrance to the garden as the decks can get very slippery over a period of time and can pose potential threats to you and your kids. Adding an extra bit of safety by having a
proper fence installed
around the pool's deck will increase pool safety and give you a peace of mind. You can also tighten the security of your pool further by installing a pool alarm. These alarms will alert you as soon as someone or something falls into water.
Adding an extra bit of safety to your garden by following the above measures will not only ensure that your children remain safe, but will also provide you with a peace of mind.
Want to participate in the Blinds Chalet community?
View details
Post a Comment