Fireplace design ideas for your living room
Apr 15 2013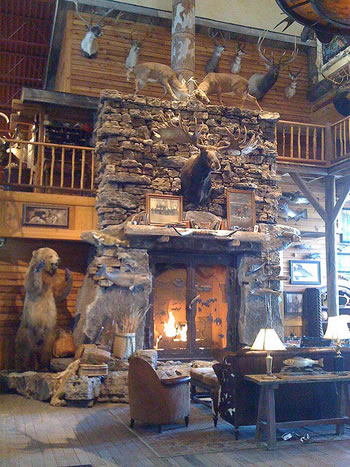 The living room of your home is where you relax, spend time with family and friends and entertain, and for many homes, the fireplace or mantle is the anchor point of the room's décor. Whether you have a functional fireplace that keep your toes toasty or a
decorative fireplace
to show off pictures and mementos, there's a fireplace style to fit your home and lifestyle. Here are a few of the latest trends in fireplace and living room décor.
Stone – Using stone in your fireplace lends warmth and a rugged sophistication to your living room décor. The natural beauty of stone is not only a conversation piece, but can pull out a variety of neutral colors to serve as a palate for the rest of the room. Although many fireplaces are built in stone to start off, a stone façade on an existing fireplace adds the same kind of look. For an outdoors feel, add stone from floor to ceiling, or for a touch of the outdoors in a more modern setting, surround a stone façade with a structured plaster frame and mantle.
Raised Fireplaces – Fireplaces aren't always parallel to the ground – a gas fireplace can be anywhere in a room, including higher up on a wall. Raising the fireplace gives it an entirely new look and function. Because it's unexpected, a raised fireplace will create an interesting entertaining space and contemporary style. For parents which young children, a raised functional fireplace can be much safer than the low-to-the-ground alternatives. Think about installing a stainless steel fireplace along a textured wall and flaking it with a high-top table and stools for a cozy coffee niche.
Blended color – If you want the warmth of your fireplace to be the center of attention, consider painting the mantle the same color as the walls surrounding it, making the surrounding structure disappear and giving the fireplace itself a more commanding presence. A blended color mantle works well on a wall that serves as an accent to the room. For instance, paint the mantle. Fireplace structure and the wall behind them a light gray, and paint the rest of the room a deep teal. Add a piece of artwork to the mantle to make the area even more prominent.
Steel – Ready to bring a little sparkle to your living room? Create a glamorous and glitzy look and feel by surfacing your fireplace with small stainless steel tiles. Many of these tiles can be purchased and installed easily. The shiny stainless steel look will reflect light from the room and from the fireplace. For more impact, use dark paint surrounding the fireplace and install small pin lights to shine directly on the pieces for even more glitter and glam. Accent with sophisticated patterns and dark red and purple accent pieces.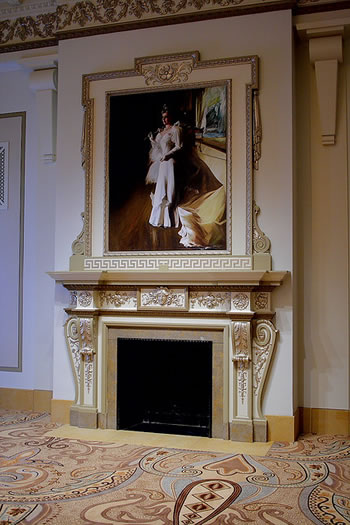 Mantle Décor – Home is where you feel most comfortable, where you make memories and where you celebrate family. Your mantle can be used to create a fun, comfortable environment or proudly display family heirlooms, photos, artwork or awards. You'll need to have a mantle with a wide lip to get the most use out of it. Decorate seasonally with candles, fresh flowers and trinkets. Another option is to frame children's artwork, photos and handprints for a personal touch. Use your mantle to celebrate birthdays (each family member gets to decorate the mantle his or her own way on their birthday.) For the DIY-ers, search Pinterest for easy decorations, inspiration and ideas for creating handmade bunting and accent pieces.
Candles – Some fireplaces are nonfunctional, but they can still have that same fire, light and warmth as traditional fireplaces by using decorative candles to fill in the space. Using candles to fill up the fireplace is a great way to add style and color into your room, creating a soft, romantic atmosphere and even making the room smell great! Purchase sets of candles in different heights, widths and colors, and arrange them strategically inside the fireplace. Use one large candle for the centerpiece and fill in smaller, skinnier candles in to the sides. Think about using various shades of the same color for a somber effect for even more style.
Want to participate in the Blinds Chalet community?
View details
Shelf
Feb 27 2014
I really appreciate the fact that you've set up your own web resource and have factually posted your thoughts. I like your work and feel I can refer to what you've done. Most people can't even imagine having such talent. I hope that you know how lucky you are. :) Good luck to you in all your undertakings. :)
Post a Comment