Garage Door Openers: Should You Install One Yourself?
Oct 18 2012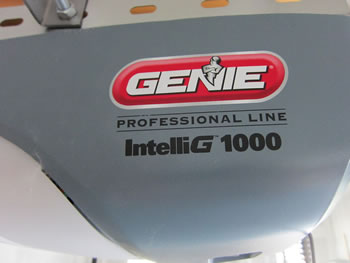 image
via
Garage door openers are one of life's little luxuries. Having a garage door opener means that you get to stay warm and dry in the comfort of your car, instead of braving the elements to lift up an unwieldy door yourself. But there are other benefits as well - some are standard and others are optional. First, decide on the type of garage door opener you want. And then save hundreds of dollars by installing a garage door opener yourself. Let's get started!
STANDARD SAFETY FEATURES
All garage door openers manufactured since 1993 must have a feature that keeps the door from closing on a person or an object. It's a sensor that triggers the door to reverse direction and open when anything goes beneath it mid-operation. And garage door openers typically include an automatic light. So as the door opens, a light goes on while you drive in, and stays on until you've entered your home.
CHOOSE A DRIVE TYPE
There are three types of garage door opener drives: chain, belt, and screw.
A chain-drive is the most common and the lowest-priced garage door opener, and also the noisiest. This is because a metal chain runs along a metal trolley to lift the door. If you have heavy doors, a chain-drive system is designed to handle the heft of lifting weighty wood or oversized custom doors.
A belt-drive garage door opener relies on a rubber belt to open the door, so it is much quieter. These systems are ideal if you have living spaces, particularly a bedroom, over or near the garage. But you'll pay slightly more for the reduced clamor. Belt-drive units are more expensive than chain-drives.
Screw-drive garage door openers use plastic tracks so they aren't as noisy as chain-drives, but they're not as quiet as belt-drives, either. They have fewer parts and in the long run, will probably require less maintenance than chain- or belt-drives. Price-wise, they also fall somewhere in between chain- and belt-drive models.
THE POWER BEHIND YOUR DRIVE
Different-sized doors require different-sized motors. Motor strength is indicated by horsepower; a ½ HP garage door opener should be adequate for a two-car garage or one very large door. For those doors that are particularly heavy - like a carriage door - consider a 3/4 HP model.
HOW MUCH CONTROL DO YOU WANT?
Garage door openers are all about convenience. To power your garage door opener, wireless keypads can be installed outside and inside the garage. To operate your garage door opener from inside your car, you can get a single-button remote or a multiple-button remote, depending on the number of garage doors you have.
LOOK FOR THESE ADDITIONAL FEATURES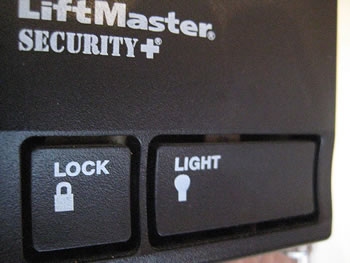 image
via
In the case of a power outage, make sure your garage door opener includes an emergency release. Basically, it's a pull cord that disconnects the opener from the door, allowing you to manually open and close your garage door.
To deter thieves, keypads are available with rolling-code technology so your security code changes frequently. You should also be able disable your garage door opener while you're away on vacation, too.
THE TIME AND TOOLS YOU'LL NEED
Expect to spend a full afternoon installing and testing your new garage door opener. You can buy it from any number of home centers, hardware stores, or retailers online. Detailed manufacturer's instructions will be included with your purchase, as well as all materials you'll need to install the opener. Have a ladder handy to place the new opener at the right height. So you can better line up the opener with the door's center, you'll need clamps to hold your door open. Use a cordless drill and wrench set to properly assemble and mount the system. When it comes time to choose a light for your unit, make sure it is a bulb that is labeled as a garage door opener light. Mostly importantly, after installing the garage door opener, place an object underneath the door as it's closing. That way you can test if it reverses direction as it should.
Picking and installing a garage door opener can be time consuming, but you will save hundreds of dollars doing it yourself. Get going!
Author Bio:
Guest post contributed by David Clegg on behalf of
RossDoor.com.au
– specialists in
garage doors
. David is a freelance writer who has worked extensively in interior design. His articles appear on various home improvement blogs.
Want to participate in the Blinds Chalet community?
View details
Post a Comment