8 Insider Secrets Every Homeowner Must Know Before Ordering Window Coverings!
Nov 15 2011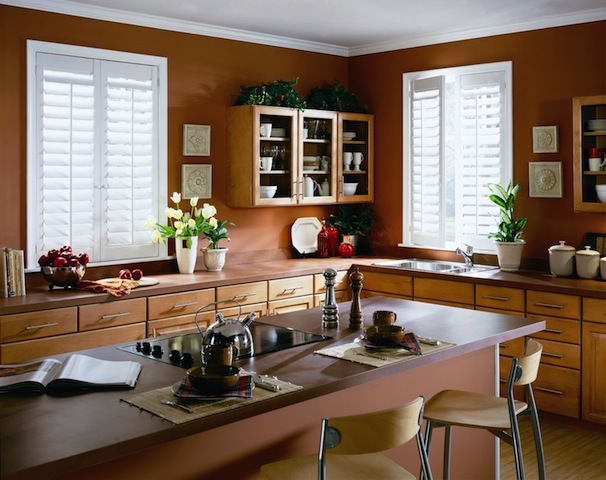 Quality – order samples from retailers to compare material quality and color of the products you are considering. Blinds Chalet's products have been tried and tested. Our faux wood blinds are tested with a 500-hour UV rating which is the highest number of hours in the industry. Your blinds will not fade or warp.


Products - Understand that not all like-named products from one retailer to the next are the same in quality and price. Make sure you are comparing the same product. Customers make this mistake all of the time. Customers think Blinds Chalet is more expensive until they realize they are comparing Blinds Chalet's best quality product against an inferior competitors product. Again, order samples to compare color and quality. Consider the time it takes to receive your samples. This could give you a good indication of how the retailer will respond to your needs.


Price – make sure you price out your actual sizes to compare retailer's prices. Some retailers will advertise cheap prices for a couple default sizes they list on their website to deceive customers into thinking their prices are cheaper for all sizes when actually they could be more expensive for the size you are looking for.


Contact the Company – if it is difficult to get a hold of someone at the company it could be an indication that your satisfaction might not be met. Ask a few questions to see if they understand the product.


Free Upgrades – ask if free upgrades are available or when they will be available. You might be able to save on these free promotions. Wait for the sales. Make sure you read the fine print on limitations, some retailers will offer a free upgrade but will limit the upgrade to uncommon sizes.


Measure – Window Blinds sold online are custom made so double check you're measuring because once ordered you probably can't return them if the size you measured is the incorrect size of your opening. If you have any special measuring situations or just don't understand, make sure you call and ask for help.


Research reviews – check on-line review databases to make sure the retailer you are ordering from has a good track record. Some retailers appear reputable with celebrity ads but lack customer service. You want a company that will stand behind their product and go the extra mile for the customer.


Variety of Products – Some companies only offer one or two selections for each type of window covering. This may limit the colors and styles you want. If you are buying wood blinds for instance you will have less colors to choose from or upgrades such as the free "cornice style" valance. Blinds Chalet offers this with most of their wood and faux wood blinds. They also offer subtle upgrades for free with a lot of their products.
Please feel free to leave comments with other tips you find important to consider before ordering window coverings.
Post a Comment