Roman shades are a classic window cover that blends well into color families
Nov 2 2011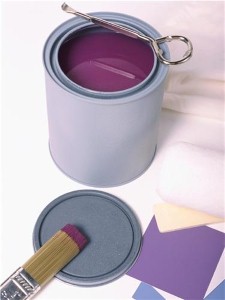 Choosing a color family rather than contrasting hues is a successful strategy for decorating.
Using color families is a longstanding design concept that often leads to the best combination of hues in a well-coordinated room.
One of RealSimple magazine's design tips is to pick a main color and stick to its variations. For accent, choose brighter members of the same color family for a major piece of furniture such as a sofa, or bring the brights together in accessories clustered into an arrangement.
A window treatment is an excellent place to continue this type of color combination.
Roman shades
from Blinds Chalet come in a variety of colors and patterns that can be coordinated with any décor. In either a full tear drop or a flat fold, they are a classic window covering that can easily be incorporated into a color family of the homeowner's choice.
Home decorators can find inspiration for color combinations from the latest runway fashions, the movies and high-end department store windows, the magazine reports.
The late designer David Hicks was an early advocate of using color families. "There are a set of loose rules, which when applied to color cannot fail," he wrote in his book, David Hicks on Decoration. "All reds go together, all pinks go together, just as all blues, greens, yellows, browns and all grays do."
Bookmark/Share this page: