TV's Prohibition gives designers ideas on bringing Jazz Age styles to today's homes
Oct 20 2011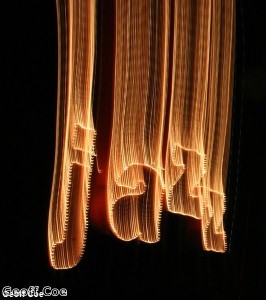 Jazz Age style from the 1920s is being revived in home design.
Home décor trends are freqently influenced by beautiful homes depicted on TV and in films, but an unlikely source has emerged that may cause homeowners to bring some sparkle and sophistication to rooms that need to be livened up.
That would be Prohibition, the latest documentary by filmmaker Ken Burns, which aired recently on PBS. As well as the politics and people of the time, the series gave the public a glimpse of the styles of the 1920s, also known as the Jazz Age.
Now some of those styles may take hold as the next best thing in interior design, according to Houzz.com.
"Cultural influences that emerged during Prohibition included flappers, speakeasies, jazz, lots of dancing (some of it burlesque), the automobile, women declaring their equality, and conspicuous consumption. All of these movements influenced design, and what emerged in architecture and interiors then provides inspiration for designers today," the website states.
Against a backdrop of the free-wheeling ways during Prohibition, there were decorative styles that bridged the gap between Victorian furnishings held over from the previous century and the sleek symmetry and luxe fabrics of the Art Deco period. Between those eras, the elaborate Beaux Arts and natural curves of Art Nouveau came into being and also influenced the 1920s home styles.
All of that combined in the Prohibition series, and what came of it were fringes and feathers on flapper dresses, swanky fabrics used for the first time in menswear, tasseled
curtains
, glittering crystal fixtures and beveled mirrors.
Today, those items can be incorporated in home décor through accessories that either complement or contrast with modern furnishings. For homeowners who love an elaborate twist in their rooms, the 1920s also saw a resurgence in opulent Baroque ornamentation. Homeowners can exhibit that style with gilded gold frames or elaborate candlesticks.
Window treatments
can be incorporated into the 1920s theme with the wide selection of fabrics and patterns available in the
custom drapery
offered by Blinds Chalet. The Monique floral design in burgundy or the black and white swirls in the Contempo pattern speak directly to the styles of the Prohibition era.
The Art Guild Rod line of
drapery hardware
from Blinds Chalet features finials in the Old World style of capuccino-colored ceramic vases, delicate blue ceramic fluted vases and the richly detailed Morrocco ceramic vases. The wrought iron rods also come with a wide range of finials in floral and swirl shapes.
Bookmark/Share this page: