Decorated mantel should tie into décor found throughout a room
Oct 4 2011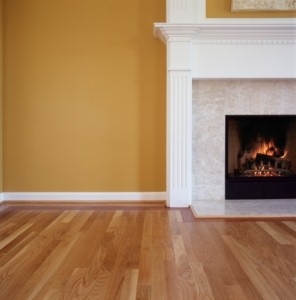 Decorations above the fireplace mantel should tie into colors and other features of a room.
With holiday season approaching, decorating the fireplace mantel comes to mind. But mantel décor can also make a design statement any time of the year.
The entire wall where the fireplace is located should be seen as a unified feature of the room. Traditionally, mirrors and family portraits were hung above mantels, but today a bold work of art or a large sculpture can make a strong impact. The accessories that rest on the mantel should harmonize with the art work.
"It's like starting with a clean slate and it all flows together. Take into consideration what's on the wall above the mantel," designer and gallery owner Chrissy Bialek told the Sheboygan Press.
The scale of decorative items, and how they balance with other pieces on the mantel, is important. It helps to have the items tie into the décor throughout the room, such as
window treatments
.
For instance,
custom drapery
from Blinds Chalet can be a beautiful complement to the decorative items on the mantel as well as the wood, marble or tile used to frame the fireplace.
Drapery
also adds a soft contrast to the geometric lines of the mantel.
Bookmark/Share this page: