Multi-purpose furniture and inventive use of window shades 'add' living space
Sep 27 2011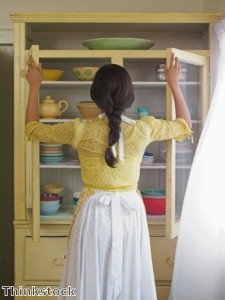 Furniture pieces should be used for more than one function in tight living quarters.
Double-duty furniture may be the answer for making the most of one's space in a small condominium or apartment.
"Given the size of condos today, you simply have to do more than one thing with one thing," Vancouver interior designer Danielle Lareau of Giraffe Design told the Edmonton Journal. "You have no choice but to be more creative."
Lareau suggested finding a sofa that's deep enough to double as a bed, and a coffee table that can be raised to dining table height. In cases when a room isn't used much - such as a dining room - it should be repurposed for another activity.
"It's also about not letting furniture take over a space which could be better used for something which you do more often," Lareau said.
For Canadian furniture store owner and designer Tara Bushby, whose specialty is multipurpose furnishings, a movable, tall bookshelf can serve as a room divider in a small space. Such movable "walls" are especially effective in a studio apartment.
"You can have guests over but not have to change the way you live - have it work as a fully functioning office and, without moving a book, switch it around to create a bedroom," Bushby explained to the Journal. "With all the improvements, you can live much easier with less now. We improve things with digital technology, so why can't we do that with furniture?"
Others examples of double-duty furniture pieces at her store are a home office desk that lifts to uncover a bed and a high shelf that can be repositioned to rest under a bed with all the shelf items still in place.
A window shade or blind can also be used as a screen within small living quarters.
Bamboo shades
are one of the woven woods shades sold by Blinds Chalet that's so attractive it can double as a divider. of space. The company also has many shades with light-filtering weaves that allow light to stream into a room and give the illusion of an open airy space.
With ongoing sales, the company keeps its inventory affordable for any budget.
For three generations, Caroline Ranger Bevan's family company, Instant Bedrooms, has specialized in Murphy-style wall beds. With styles ranging from the clean lines of contemporary design to intricate carved wood, Bevan's inventory shows that they can suit any décor.
"These can be seen as much as an art piece as utility," she told the Journal.
Bookmark/Share this page: