Mixing fabric patterns well can create a balanced design scheme
Sep 23 2011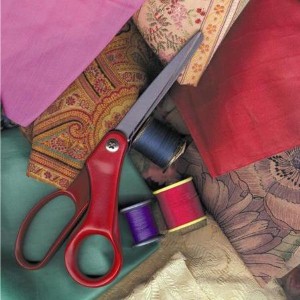 A mix of patterns and prints should complement, not conflict with each other in home design.
Choosing fabrics that complement each other, whether in large-scale patterns or small prints, can help home decorators arrive at a balanced mix of materials in a design scheme.
"Mixing fabric patterns is again less about 'right' and 'wrong' and more about training your eye and forming your own opinions," according to IdeasForHomeDecorating. "When you mix patterns, have several which complement one another with none fighting to be the dominant pattern."
One example is to choose one large-scale pattern and balance it with two smaller designs. Using similar types of patterns - flowers, seascapes or paisleys - can offset each other in different types of fabrics for added texture.
Decorating with smaller patterns can be deceiving, because they sometimes become indistinct from a distance. Stepping away from the pattern to get the full view presents a clearer picture about how it will look to someone entering the room.
Solar shades
from Blinds Chalet can block sunlight that fades fabrics and are a good choice in rooms with
drapery
and upholstered furniture. Available at very affordable prices, they have the added energy-saving benefit of balancing room temperatures.
Bookmark/Share this page: