Motorized blinds can help keep energy costs low
Jul 1 2010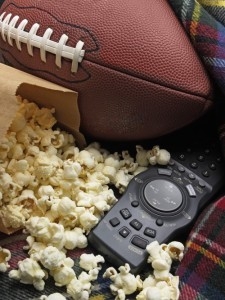 Motorized blinds can help keep energy costs low
Motorized blinds
are often thought of as only beneficial to people who cannot easily get up to adjust them. However, according to ElectronicHouse.com, there are numerous advantages to motorized blinds other than simply being able to control them far away.
Just like most
window treatments
, motorized blinds can provide a certain level of privacy. Where they differ, the source reports, is that motorized blinds can be programmed to close at night and then open as soon as the alarm goes off in the morning.
Motorized blinds can also improve movie watching. The outlet says that being able to easily close the blinds will reduce any glare on the television screen and create better acoustics.
Perhaps the biggest advantage that motorized blinds have over manually controlled options is that they can help homeowners save energy. They can be programmed to roll down in the summer when sunlight begins to stream in to keep rooms cool when the temperature gets too high. With summer beginning to hit its stride, keeping the amount of time air conditioning is off to a minimum will certainly have a positive impact on the electric bill.
Bookmark/Share this page: